24 Hour Love Spell Without Ingredients

24 Hour Love Spell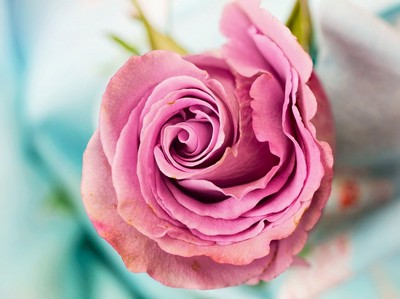 I'm going to share with you a very simple 24 Hour Love Spell that you can try at home. This Spell does not need any specific ingredients. Nor does it need you to have knowledge, wisdom or experience of casting Spells. And to be quite honest it does not matter if you a strong believer in the Law of Attraction and the Power of Magic or you are a total sceptic.
Now to commence your 24 Hour Love Spell you need to prepare yourself physically and mentally for what you are about to do. You must take this seriously and you must be 18 or over to cast this Spell.
---
Preparation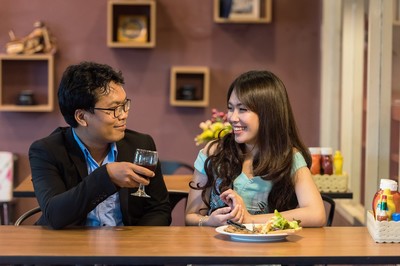 But before you begin any Spell work I strongly advise that you shower or bathe before commencing and dress in either all white or all black. Both the colour black and the colour white are neutral in their influence on positive energy and will not interfere with the vibrational energies you will be using.
Be aware that wearing black or white during Spell casting has absolutely nothing to do with either Black Magic or White Magic.
Choosing to wear the colour black will allow you to convert any negative energies surrounding you to only pure positive energy.
If you choose to wear the colour white then you can expect a variety of vibrational energies of purity and light, again creating positive energy.
Positive energy is essential if your wish or desire is to be heard by the Universe.
---
Commence your 24 Hour Love Spell
Now we will begin to look at the actual 24 Hour Love Spell you are about to commence.
For this 24 Hour Love Spell you will need to find an object that you can enchant. This can be any natural item and it must be beautiful. It must be small enough to hold comfortably. You could choose a feather, a pebble, a leaf, a rose, a seashell or a pine cone etc. I must reiterate that it must be a natural object and not manufactured or made from man-made materials.
Every natural object contains within it positive energies and vibrational frequencies. Tapping into these vibrational frequencies and harnessing the power they exude is the basis of most Magic Spells.
Once you have chosen your object, begin to look at it carefully and with intent. Examine every tiny detail of it and be aware of its wondrous natural beauty.
---
Next Steps
Stand comfortably in a quiet place, preferably a place of nature, a forest, lakeside, beach, a garden or park.
Cup the object in your hands and close your eyes. Face the direction East and take 3 deep breaths.
Picture in your mind what desired outcome you want from this Spell. Imagine yourself being in the arms of the person you most desire, respect and love.
Imagine the feeling of being cherished and adored limitlessly. Visualise how you have the confidence to know you can rely on them to always be there for you. Imagine the feelings of being truly respected, loved and adored. Visualise how you will feel when you know for certain that you are the centre of their world.
Bask in the feelings of expectations that you will become secure, stable and loved unconditionally. Be aware that when you hear the words "I love you" you know they are heartfelt. Be prepared to have your hopes and dreams shared and to have a loving, lasting, committed and faithful relationship.
Once you've imagined the perfect relationship you want, open your eyes.
Turn 180 degrees and face the direction West. Feel your heartbeat and visualise your blood coursing through your veins.

Next face the direction of North and concentrate on your feet being on the ground. Feel the earth beneath your feet and your connection to it.

Finally face the direction of South and feel the warmth of the sun on your body.

Raise your object up to the heavens as if offering the Universe a gift.

Take three deep breaths. Bring the object down and clasp it towards your heart. Take another three deep breaths

Now it is the time to enchant your object. With the object still clasped to your heart.

Whisper these words 3 times:

"My heart's desire bring forth to me
With harm to none
So mote it be!"
Your object contains your message to the Universe.

Now the Universe has heard your wish and it is time to return your object to nature. You could do this in a number of ways. You could toss a pebble or rose into a stream, a seashell back into the sea or throw a feather to the wind.

---
Now you need to be patient as you allow your Spell to reach the heavens and to work its Magic. This can be as short as within one day or as long as a year and a day. But you simply must be positive in the belief that your Spell will work. By remaining positive you surround yourself with positive energy which is essential for any Spell to work.
Positive energy is very important if you are to live an abundant and prosperous life and build up good karma. A great way to do this is by undertaking some charity work.
---
Spells I can Cast for You!

---
The NEW Moon is approaching!
Get your New Moon Spell for September 2023

D
on't miss out on the coming New Moon September 2023... Your chance to change your destiny:
You may want a New Moon Spell to:
Boost your Ancient Magical Chants

Attract a new love into your life
Begin a fresh start with an ex-lover
Success with any new project, enterprise or relationship

Commence a new career or business

Manifest a new period of abundant wealth and prosperity
Bring positive good luck for lottery wins and gambling
Or any positive purpose you may have
---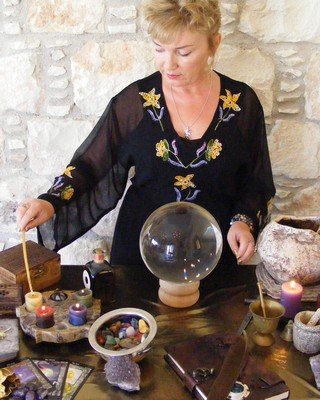 A New Moon Spell That Works


Have a New Moon Spell cast by a real Witch on the upcoming New Moon. A New Moon Spell to manifest whatever you most desire!
Cast on the next New Moon by Alizon, an experienced White Witch and Spell Caster.
---
---
Alizon Psychic Reviews