222 Ritual
This is a 222 Ritual cast by me, Alizon, experienced Witch and expert Spell caster for you to attract and manifest your heart's desire. Whatever dream you have for your future can come true with the power of potent Magic, the Law of Attraction and the 222 Ritual.

With this 222 Ritual, which is performed over 22 days, you get 2 wishes or desires to manifest.

222 Angelic Number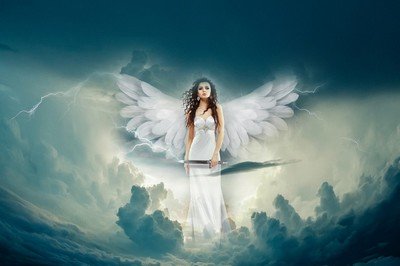 The Spiritual or Angel number 222 indicates a fresh start or new beginnings. Focusing on positive thoughts and having an optimistic outlook will enable you to raise your vibrational frequency to a level where manifesting and manifestation of abundance and prosperity come easily to you.
Very soon any work you have put into a relationship, a business, a career or idea or project will come to fruition.
The number 222 also indicates that it is time to put the past firmly behind and embrace your future destiny filled with love, abundance, prosperity and success.
The number 222 is very significant in love relationships. Whether you are looking for a new love, want commitment, trust and honesty in a current relationship or want to reconnect and rekindle a love you shared with an ex.
If you keep seeing the number 222 take it as a message that you are on the right track but you need the guidance, expertise and experience from a older, wiser soul.
I can help with that if you have me perform a Numerical Miracle 222 Ritual just for you.
---
Your 222 Ritual

On the day I begin your Numerical Miracle Ritual I will use a Kamea (Magic Square) of the number nine to pre prepare your personal Sigil (your magical signature, derived from the numerological correspondences to your name).
---
Your Sigil
Above is an example of a Sigil
This Sigil is unique to you and is a very powerful and potent symbol of your life path.
I shall send you a copy of your Sigil, so you can use it as a symbol of good luck.
I will invisibly inscribe your Sigil into the air using the smoke from an incense stick.
I then call upon the elements of Air, Fire, Earth and Water. I call upon the Elements to allow you to be attuned to them. Being fully aware and in tune with the Elements allows you to balance yourself, your qualities, your emotions, your reactions and interconnections with others and yourself. In this way you will become in unison and can master the Elements and wield their energies more effectively.
I then place an Amethyst Crystal cluster onto a copy of your Sigil as a receptor for the Moon's energy. I leave the Amethyst upon it overnight. It is a combination of the Amethyst's cleansing and healing vibrations, your personal Sigil representing your energies, the power of the Elements and the Moon's potent power that will allow the elements to combine and your deepest desires to manifest.  
I repeat this process each day of Numerical Miracle Ritual.
As each day passes, you may feel a little different. This usually manifests itself in feelings of elation, peacefulness or enthusiasm for your day ahead. You will be inspired with intuitive ideas via the element of Air, you will be motivated to take positive action on these ideas via the element of Fire, you will take the practical steps to achieve these actions via the element of Earth and be emotionally satisfied with the results you achieve via the element of Water.
---
Your 222 Ritual
$222
With the 222 Ritual you can send me your 2 requests for manifestation of your 2 most important desires.  This could be related to love, money, success, health, protection etc. After you have made payment just complete the form below with your 2 wishes or desires. This is a unique ritual that is performed by me over 22 consecutive days.
Whatever you desire can manifest because of the unique 222 Ritual I perform.  So take a moment to think about what you most desire to manifest in your life.
After 22 days have passed I will contact you with confirmation.

When purchasing this service from me you are assumed to have read my Terms and Conditions