Two of Cups Tarot Card 
Spell Casting by Alizon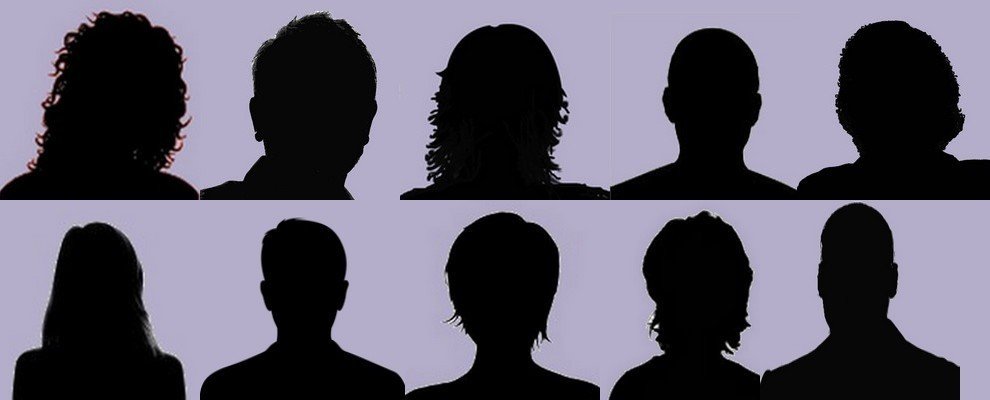 ---
Alizon - expert, experienced, skillful, knowledgeable...

---
FAQ about Spells and Spell Casting

Read through the frequently asked questions.
The Interpretation and Meaning of Two of Cups
The Two of Cups is part of my Tarot Card Meanings series...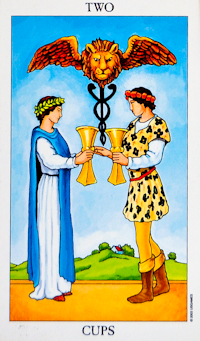 The Two of Cups Tarot card is one of the number cards in the suit of Cups in the Tarot. This card is one of the Minor Arcana cards.
The Two of Cups Tarot card meaning usually refers to partnering someone. The Two of Cups indicates strong unions with one other person. This could be romantic relationships but can refer to business partnerships, friendships, teacher/students relationships etc. The shared goals and aspirations between the pairing can be mutually beneficial.
The 2 of Cups can be a positive one in Tarot Readings and shows the potential of balance, harmony and partnership.  It shows emotional balance between the couple and is a positive indication of things going well with cooperation and compromise.

Love
When the 2 of Cups appears in Tarot Readings concerned with love and romance it usually indicates a strong attraction to someone. This can be almost overwhelming. This can be a great thing if you are both free and single. It can indicate a marriage proposal or engagement.

Career

The Tarot card meaning for questions concerning career or business in Tarot Readings often represents working closely with someone to create something worthwhile and of great value.
For business this card can indicate joining with a business partner who can share with you success and fulfilment.

Money

The Two of Cups Tarot card meaning for questions related to money and finance usually relates to the bartering of services, swapping goods or buying and selling. If you need to increase your income consider these ways to do so. 
Health

When the 2 of Cups appears in Tarot Readings concerning health and well being it can show harmonious and balanced emotions which should give you the feel good factor.
General

If the Two of Cups is prominent in a Tarot Spread it can show strong unions with one other person. You will need to put every effort into this relationship rather than half-heartedly. It indicates a time of coming together rather than drifting apart or separating. Now is the time to join with another and work as a partnership or to reconcile with people you have been arguing with.

The Suit of Cups

The Suit of Cups is connected with emotions, feelings and relationships.
It belongs to the element of Water, the colour blue, the season of spring, the direction of west and the timing of dawn. The astrological corresponding sun signs are Cancer, Scorpio and Pisces.
The key words connected with the suit of Cups include affection, calmness; care giving, diplomacy, empathy, gentleness, imagination, intuition, love, peace, romance, sensitivity and spiritual.

I use Tarot cards from the Suit of Cups in my Love Spell casting for love, romance, soul mate attraction, commitment and reuniting manifestation. 
If you want to change your destiny for the better then use the power of Magic Spell Casting to make things happen!!!

Did you love this page? Please share it with your friends!

The law requires me to state that the contents of this website are for entertainment purposes only.
Psychic, tarot and spell casting services cannot be a substitute for professional, legal,
medical, financial or psychiatric advice/care, where appropriate.
You must be at least 18 years old to make any purchase from me.

© Copyright All Original Content 2006 – 2017 Alizons-psychic-secrets.com. All Rights Reserved.
Reproduction in whole or in part without permission is not permitted.