Throat Chakra Chakra
---
Alizon - expert, experienced, skillful, knowledgeable...

The History of Spell Casting
Through the ages and within every culture older wise women have passed down their knowledge and skills of healing herbs, medicinal plants, phases of the moon and sun, the alignment of the stars and other natural phenomenon to younger generations.  

The crafting of ingredients, coupled with prayers, rhymes or chants (Spells) were sent out to the Universe to increase abundance, to bring love, to aid fertility and for protection.

I possess the knowledge, skill, expertise and experience to successfully cast Spells that work with the Universe to help you with your desires.

I am an experienced Spell caster of 40 years and have a wide knowledge of herbs, oils, crystals and other ingredients, their qualities, their energies and how to use them successfully.

I have a deep understanding of the power of colour, moon phases, solar phases, astrological matters and other natural phenomenon. I am also very skilled in the use of altar tools and am attuned to the elements of air, earth, fire and water.

REVIEWS


FAQ

---
Throat Chakra or Fifth Chakra meanings…



The Throat Chakra is part of my Chakra Meanings series...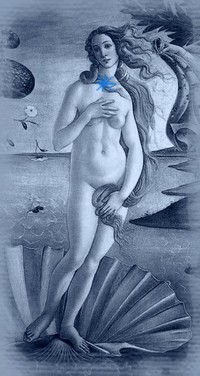 The Throat Chakra is the fifth of the seven major Chakras that run from the base of the spine and up to the crown of the head. The Throat Chakra is to be found at the throat.
This fifth Chakra relates to the lungs and the throat. It is linked to creativity and communication. It is known to improve the intuitive ability of clairaudience (hearing Spirit), and with hearing sounds, music, and with taste and smell.
When the Throat Chakra is working to full effect it provides the ability to communicate effectively with oneself and with the ability to communicate and interact with others. It also governs creative expression and allows avenues of self expression musically, artistically and literary. A balanced fifth Chakra allows a person to be confident in expressing themselves.
A balanced Throat Chakra enables you to communicate all thoughts, feelings and ideas effectively. It provides the ability to listen to others and understand their needs and wants and be responsive to them.
Blocked Chakras can cause a variety of dysfunctions and physical and mental illnesses. If your fifth Chakra is blocked or not energised and balanced you can experience feelings of wanting to hide the truth, be dishonest or devious.
A blocked Throat Chakra can lead to feelings of isolation, loneliness and lack of social skills. A blocked fifth Chakra can lead to an inability to communicate effectively and express true feelings. It can lead to problems with addictions and a lack of authority and responsibility.
Physical ailments associated with a blocked Throat Chakra are normally related to. the throat, thyroid, trachea, neck vertebrae, mouth, teeth and gums. Problems associated with this Chakra if it is blocked are sore throat, mouth ulcers, swollen glands, thyroid problems, laryngitis, voice problems, gum or tooth problems.

Throat Chakra Correspondences
• The Throat Chakra is located lat the throat
• The colour Blue is linked with the Throat Chakra.
• The Sanskrit name for the fifth Chakra is Vishuddha.
• The crystals Angelite, Blue Calcite, Sodalite and Turquoise work well with the Throat Chakra.
• The essential oils that aid the fifth Chakra are chamomile, cypress, frankincense, geranium, lavender, sandalwood, spearmint and spruce.

Chakra Energising and Aura Cleansing
If you knowingly have or believe yourself to have blocked Chakras the good news is that you can easily achieve renewed health and feel happy and secure by having a Chakra Energising and Aura Cleansing to clear and unblock the Crown Chakra, along with your other blocked Chakras and your Aura.

---
Did you love this page? Please share it with your friends!

The law requires me to state that the contents of this website are for entertainment purposes only.
Psychic, tarot and spell casting services cannot be a substitute for professional, legal,
medical, financial or psychiatric advice/care, where appropriate.
You must be at least 18 years old to make any purchase from me.

© Copyright All Original Content 2006 – 2017 Alizons-psychic-secrets.com. All Rights Reserved.
Reproduction in whole or in part without permission is not permitted.