Return Lover Spell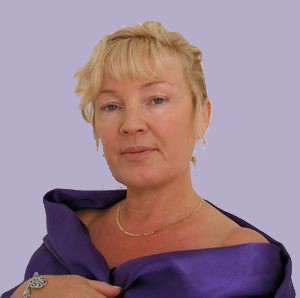 You have reached a page where you can have a fast acting Return Lover Spell cast by a real English White Witch within 24 Hours!
The strength of your Return Lover Spell is as strong as your love for your lost lover. If you are 100% certain that your lover is the one you want and no one else, then go ahead and ask me to cast your special and personal Return Lover Spell.
The Return Lover Spell uses only positive energies and pure White Magic that will not harm either you or your lover. It will not bend the will of your lover nor will it 'force' your lover to return.
It will help you to draw back the attention, affection and committed and faithful love from your lover. To share, once again, a perfect love that only true soul mates experience.
The course of true love seldom runs smoothly. And this is when I am often asked to help lovers reunite.
No matter, who or what, caused the break up. Who was to blame, who was at fault and what was said and done, a Return Lover Spell could be the answer to your prayers. Even in complex situations where others are involved a reunite Spell can help.
And even if the break up happened some time ago and you have tried everything within your power to gain back your lover, a reunite Spell can really work. My bring back a lover Spell casting can even help those stubborn cases where other Spell Casters have tried and failed.
I will cast your personal, private and confidential, customized bring back lover Spell well within 24 hours. This will allow your desired outcome to begin to work immediately.
No matter what emergency, crisis or urgent situation you are in a Reunite Spell cast urgently could be the answer you've been hoping for.
I am expert at complex and urgent cases. I can cast for you a Reunite Spell that could really help with your current and future situation. I am very experienced at casting Magic Spells with great results.
Spell Casting Options
I offer 3 types of Spell casting options for any Spell I cast.
The Single Cast Spell is a very powerful energy, and is appropriate and sufficient for almost all situations.
The Triple Cast option should be considered when your situation is particularly complex. Also relevant where you have had Spells cast in the past which have not manifested as you would have hoped. This might mean that you feel that there is some particular resistance in the Universe against your specific wish. A triple casting, over 3 consecutive nights, will help overcome this.
There are occasions when a Full Moon Triple Cast Spell is appropriate for your needs. This Spell is cast for 3 consecutive evenings commencing on the evening of the Full Moon. The energy for manifesting a Spell is greater at the time of a Full Moon, and so will break through any barriers or resistance easier. This option is perfect for complex, stubborn and difficult cases.
And you do not have to wait until the Full Moon as I will commence preparations now so that the positive energies can commence immediately.


Free Spell
With every Return Lover Spell I also Cast a FREE SPELL in the form of a Purifying Cleansing Spell, more commonly known as a Curse Removal Spell. This will help remove any negativity that might prevent the reunion Spell working. I Cast these free spells in conjunction with a Love Spell as it can clear negative energies swiftly. This allows the supportive influences and positive elements of a Love Spell to act very quickly. It allows you to be open and ready to receive your desired outcome.
Ethics
My Spells cause harm to none, cannot backfire and do not force or bend the will of anyone. I work only in love and light and use only the positive form of White Magic. My spells can only help and never hinder.
You may be wondering why my fees for Spell casting are so low in comparison to other Spell Casters on the Internet. There are two very good reasons for this. One, I source all the natural ingredients I need locally from where I live on the Greek Island of Crete. This allows me to gather together the most potent, unpolluted and natural ingredients for very minimal costs. The ultimate success of spell casting bears no relation to how little or how much is paid to the Spell Caster. If the intent of the Spell Caster is good and they are knowledgeable, experienced and use the very best ingredients then success is assured.
Secondly I am gifted as a Spell Caster and my conscience would not allow me to squander my gifts by limiting my talents to only those who can afford high prices. I need to help as many people who need my help at very reasonable fees. Overpriced spell casting is more to do with the greed, avarice and insincere motives of possible scam artists posing as genuine Witches and Spell Casters.
---
Click the Video link to watch for yourself how I Spell cast.
Return Lover Spell
NORMALLY $60.00
DISCOUNT PRICE ONLY $29.99

When purchasing this service from me you are assumed to have read my Terms and Conditions
Client Feedback:
"Thank you so much. He phoned last night out of the blue and we talked for hours. I truly believe in you Alizon." – Stella, Adelaide, Australia.
Client Feedback:
"I never thought I'd win her back but with your help, Alizon, I have. Thank you so much. " – Shaun, Cumbria, UK.
Client Feedback:
"He not only came back but he asked me to marry him! I thank you Alizon." – Betina, Alabama, USA .
ULTRA SECURE PAYMENT THROUGH PAYPAL
By clicking the Order Now button for a Return Lover Spell cast especially for you by me, Alizon, you will be taken to the ultra secure online payment method using PayPal. You can safely use a credit or debit card. YOU DO NOT NEED A PAYPAL ACCOUNT TO MAKE PAYMENT – JUST A CREDIT OR DEBIT CARD! You can pay with any currency including UK Pounds, US Dollars, Euros, Australian Dollars etc via PayPal as it will automatically convert to your own currency.
After making payment click here to enter and submit your details on my Spell Details Form. You will be asked to provide:
Your name
Date of birth
Brief outline of desired outcome from the Spell
I will not store or save any of your data, and I will not sell or pass on your details to anyone. Your information and the fact that you contacted me are confidential. I will not contact you in connection with any promotion. I don't do that. I have no access to your payment details, PayPal deals with that and it is ultra secure.
Once you have decided to have a Spell cast by me and I have all the details I need I will prepare to cast for you on as soon as possible.
I will send via email a full account of the Spell I will cast on your behalf.
I look forward to casting your Spell on your behalf. The moment I cast a Spell for you it immediately begins working on your request.
After the Spell has been cast I will send you notification that I completed and cast your Spell.
I hope to hear from you soon so that we can work together to get you into the situation that you so desperately want and need – to be reunited with your lost love.
HOME PAGE
---