Red Colour Meaning for Magic, Healing and Enhancing your Life…
The Colour Meaning of Red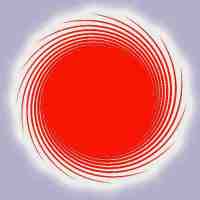 The Colour Red is part of my Colour Meanings series...
As I am English, I use the spelling of 'colour' throughout my website, rather than the American version of 'color'.

Red has many meanings. Red symbolizes the emotion of anger. Red indicates both danger and passion. Red is the colour of blood and can shock, repulse and frighten. Red is also the colour of red roses, red hearts and red lips – all symbols of passion and love.
If you are a man and want to attract a woman who is bold, assertive and knows what she wants and is not afraid to get it then wear red. If you are a woman and looking for a man, particularly an Aries man to pay you some attention then wear red to attract him.

Red Colour Meaning
The colour red represents passion but also anger. The traditional red colour meaning is that of vibrant energy. The meaning of red is also associated with strength, masculinity and power.
Red is such a vibrant, dramatic and flamboyant colour. Red is very energising and makes you feel brighter, energetic and full of life. It is a really confident colour and only truly confident people can wear this colour comfortably. If you lack confidence try to include some red pieces in your wardrobe but don't overdo it as too much can lead to agitation, anger and hyperactivity.
If pink is the colour of love, then red is the colour of lust. Passionate, sexual and sometimes aggressive red has always been associated with sex.
Red is a very strong motivational and energetic colour. Its colour meaning for Magic rituals and spell work relates to energising, manifesting love, passion and vitality. It adds vibrant energy to the Root Chakra to strengthen the body and promote will power and courage.

Red Colour Meaning in Healing
In colour therapy and colour healing red is used to energise and revitalise and is used to boost recuperation after periods of tiredness, lethargy and draining illnesses.
Red is linked with the Root Chakra and assists in healing by maintaining positive movement with all types of disorders and diseases.
Red is very energising and active and is good for boosting motivation.
As it is both energising and activating it is good for stimulating the circulation and the energy flow. It helps the immune system and can help with detoxification and has an anti-inflammatory effect.
The Crystal Red Jasper can aid the Root Chakra.

Red Colour Meaning in Magic and Correspondences

Having a Spell cast can bring miraculous results very swiftly and can literally change your destiny for the better.
If you have an interest in spirituality, are intrigued by astrology, fascinated by Tarot cards or captivated by Psychic abilities, then the next logical step is to look into the power of Magic.

Having a Spell cast is Magic you can believe in.

And even if you are slightly skeptical, uncertain or wary, powerful positive energies combined with expert Spell casting will soon have you convinced in the power of Magic.
Red is connected with the Element of Fire, the direction South, the zodiac signs of Aries and the planet of Mars. Red is also connected to the Emperor Tarot card. 
The colour red is used in rituals and Spell work for boosting creativity, motivation and confidence.
I use red candles and crystals in Casting Confidence Spells, Cleansing Spells and Weight Loss Spells.
Using red candles and red crystals can assist any Magic Spells that involve motivation, confidence and success. Light a red candle if you need to act confidently just before an exam, interview or date.
Find out more about my Spells
Enhancing your Life with the Colour Red

Wear red to help motivate and energise you. Using red to decorate your home or wearing red clothing will bring passion and excitement in your life.
If you are craving a need for adventure and new exciting experiences then include more of the colour red into your life.
Have a daily dose of red by eating healthy red foods such as strawberries, raspberries or red peppers and tomatoes.

Choosing Red as a Favourite Colour

Choosing red as a favourite colour indicates that you are a passionate and motivated personality. You put full and vibrant energy into everything you set your mind to. You are determined and fully motivated and will let nothing and no one get in your way if you are pursuing one of your many passions.

The use of colour, their colour meanings and what they represent are very important in my  Magic Spell Casting to change destiny for the better!!!

Client Reviews


Christine from Stamford, Connecticut, USA

"Hi Alizon! Thank you for another GREAT Casino win! after casting me a Money Spell."
Thomas from Muir, Switzerland

"You cast a Money Spell for me. My turnover increased 70% during the last three months! You helped me in a great way."
Terrence from Sacramento, California USA
"I wanted to thank you for the Money Spell you cast for me. I have seen immediate results and look forward to the continuous positive energy. Blessings to you."
Alexa Aurora, Colorado USA
"Hi! Again, thank you for all your work on the Money Spell. There have been amazing positive energies flowing around my finances already."
Judith from Wrexham, North Wales, UK
"I just wanted to thank you for casting the Full Moon Triple Cast Love Spell from the bottom of my heart. I know the full moon can be powerful but I didn't expect such great results so soon."
Charles from Smithfield, Queensland, Australia
"Thank you so much for the amazing and fantastic extreme success you had in the Return Lover Spell you did. Within 24hrs my ex contacted me and wanted to see me straight away. I could not believe it. It was amazing."
Lynne from Topeka, Kansas, USA
"You cast an Attraction Spell for me. It took several weeks to work, but when it did, it worked like ... well like magic! I have found the most wonderful, perfect, man in the world for me!"
Graham from Dartmouth, Nova Scotia, Canada
"Just one word – UNBELIEVABLE!!! The reaction I got just days after you cast the Sex Spell was incredible."
Nina from Picton, NSW, Australia
"I just wanted to share with you the best news ever! Your Fertility Spell worked! I've waited so long for this to happen and I'm over the moon. Thank you so much Alizon."
Yvette from Singapore
"The Psychic Ability Spell you cast has begun to work. I can sense the connections with spirit much stronger than before. I have been more and more sensitive to other "beings" around me also."

The law requires me to state that the contents of this website are for entertainment purposes only.
Psychic, tarot and spell casting services cannot be a substitute for professional, legal,
medical, financial or psychiatric advice/care, where appropriate.
You must be at least 18 years old to make any purchase from me.

© Copyright All Original Content 2006 – 2017 Alizons-psychic-secrets.com. All Rights Reserved.
Reproduction in whole or in part without permission is not permitted.