Money Money Money Spell!
Spell Casting by Alizon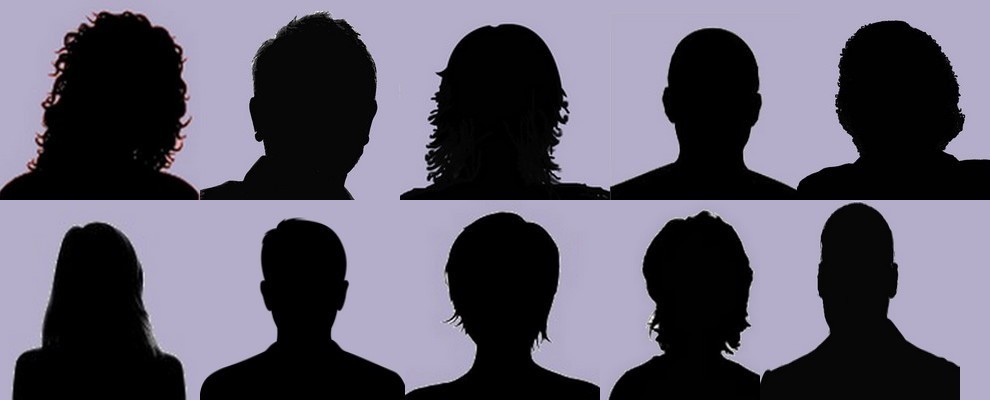 ---
Alizon - expert, experienced, skillful, knowledgeable...

---
FAQ about Spells and Spell Casting

Read through the frequently asked questions.
Money Spell Thrice Cast

This Money Money Money Spell is cast three times over one evening by me, Alizon. This Money Spell is thrice cast so that you are able to benefit from 3 times the power, potency and strength. This in turn allows you three times the results you want.
The number 3 is a very lucky number in terms of abundance, wealth and prosperity.
For example David from Arizona, USA desperately wanted to pay off his spiraling debts and avoid foreclosure on his family home. He asked me to cast a Money Money Money Spell on his behalf.

David later told me after an unexpected windfall, a competition win and a share of a family annuity that he was able to repay all of his debts, avoid foreclosure and was no longer concerned about money.

I can cast this powerful Money Money Money Spell for you this evening!

---
Not Once, Not Twice but Thrice Cast!

Cast 3 Times During One Evening for Extra Power
Money Spell Thrice Cast
JUST $49.99
When purchasing this service from me you are assumed to have read my Terms and Conditions

After making payment Click Here to enter and submit your details on my Spell Details Form. You will be asked to provide:
Your name
Date of birth
Brief outline of desired outcome from the Spell
Once you have decided to have a Spell cast by me and I have all the details I need I will prepare to cast for you as soon as possible. I will send via email a full account of the Spell I will cast on your behalf.
I look forward to casting your Spell on your behalf. The moment I cast a Spell for you it immediately begins working on your request. After the Spell has been cast I will send you notification that I completed and cast your Spell.
Now you just need to expect the Magic to begin…
---
Spell Casting

Having a Spell cast can bring miraculous results very swiftly and can literally change your destiny for the better.
If you have an interest in spirituality, are intrigued by astrology, fascinated by Tarot cards or captivated by Psychic abilities, then the next logical step is to look into the power of Magic.

Having a Spell cast is Magic you can believe in.

And even if you are slightly skeptical, uncertain or wary, powerful positive energies combined with expert Spell casting will soon have you convinced in the power of Magic.
Very powerful and specific energies are used in the Spell casting process. This enables your wish or desire to form a powerful message and intention to reach the Universe.
When I cast any Money Spell I make sure that I first clear the negative energies that promote bad luck, lack of wealth, poor health and hopelessness. In this way, with all negative energies swept away it allows room for only positive energies to flow freely. And positive energies are very attracting and can assist in the Law of Attraction.

Whatever you want an abundance of money for - to pay off debt, to buy a home, fund your children's education, set up a business enterprise, travel the world, share your wealth with others or just simply never having to worry about money again.

Having a Money Spell cast three times allows an increase in wealth and prosperity which in turn will enable you to really shape your future destiny. 
There's never a better time than NOW to take the steps you need to change and shape your destiny.
---
Money Spells That Work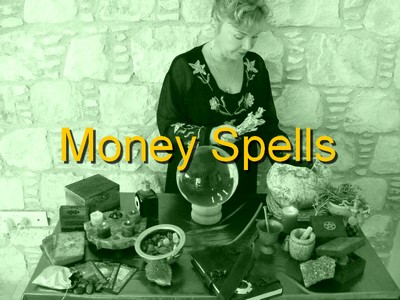 Money Spells that work with the Law of Attraction are known to be very powerful and effective.

Your personal and individual Money Spell will be formulated, personalised and expertly cast by me using the relevant and appropriate ingredients to aid speedy manifestation.

I personally guarantee that I will give a 100% effort using all my expertise and experience and do my utmost to cast a successful Spell to get the real results you want, with harm to none.
---
Successful Expert Spell Casting
Your Spell will be cast in love and light, with harm to none and abiding by the Law of Attraction. It cannot backfire and does not bend the will of anyone.

The moment I cast a Spell for you it immediately begins working on your request!

---
Free Spell
Along with your Money Money Money Spell, I will also cast for you a Free Spell in the form of a Purifying Cleansing Spell, more commonly known as a Curse Removal Spell.

I will cast this free Spell on your behalf to clear any negative energies swiftly and allow the supportive influences and positive elements of your Spell to act very quickly and enables you to be open and ready to receive your desired outcome.

---
Cast 3 Times During One Evening for Extra Power
Money Spell Thrice Cast
JUST $49.99
If you have not already, after making payment Click Here to enter and submit your details on my Spell Details Form

---
Did you love this page? Please share it with your friends!

The law requires me to state that the contents of this website are for entertainment purposes only.
Psychic, tarot and spell casting services cannot be a substitute for professional, legal,
medical, financial or psychiatric advice/care, where appropriate.
You must be at least 18 years old to make any purchase from me.

© Copyright All Original Content 2006 – 2017 Alizons-psychic-secrets.com. All Rights Reserved.
Reproduction in whole or in part without permission is not permitted.