Ingwaz Meaning

---
Alizon - expert, experienced, skillful, knowledgeable...

The History of Spell Casting
Through the ages and within every culture older wise women have passed down their knowledge and skills of healing herbs, medicinal plants, phases of the moon and sun, the alignment of the stars and other natural phenomenon to younger generations.  

The crafting of ingredients, coupled with prayers, rhymes or chants (Spells) were sent out to the Universe to increase abundance, to bring love, to aid fertility and for protection.

I possess the knowledge, skill, expertise and experience to successfully cast Spells that work with the Universe to help you with your desires.

I am an experienced Spell caster of 40 years and have a wide knowledge of herbs, oils, crystals and other ingredients, their qualities, their energies and how to use them successfully.

I have a deep understanding of the power of colour, moon phases, solar phases, astrological matters and other natural phenomenon. I am also very skilled in the use of altar tools and am attuned to the elements of air, earth, fire and water.

REVIEWS


FAQ

---
The Interpretation and Meaning of Ingwaz
The Rune Ingwaz is part of my Rune Meanings series...

In a Rune Reading the Ingwaz meaning is seen as a good omen for peace and resolution.

The ancient meaning of Ingwaz is that of the god Ing. In the modern day the Ingwaz meaning is concerned with new beginnings, new opportunities and new life. Peace and harmony are also associated with the Ingwaz Rune and can indicate agreements, cooperation and togetherness.
In a Rune Reading the Ingwaz Rune is seen as a welcome one particular in questions relating to love and romance and can show true love being found, cherished and kept.
In business and career advancement the Ingwaz Rune is seen as a good one because of the agreement, peace and harmony aspects. It can show you are reaching a moment in time when you will know exactly what you need to do and are on the brink of a new phase in your life.
Ingwaz Meaning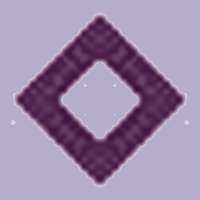 Overall the appearance of the Ingwaz Rune is seen as a good omen in regard to all areas of life and can show newness coming up for you.
It also brings an opportunity to you, which, once given, must not be ignored. Action on a new project or taking a bold decision could change your life very much for the better.

This Rune meaning can also indicates a time of rebirth, a releasing from burdens, overcoming obstacles before moving on.
Ingwaz Reversed Meaning
There isn't a Ingwaz reversed meaning as the Ingwaz Rune cannot be reversed.
Runes of Magic & Divination
The Runes of magic and divination have been used throughout the ages to foretell futures and to aid Spell casting and manifestation. Rune secrets are revealed and used for inscribing magical meanings onto candles used in Spell casting.

Inscribing the Ingwaz Rune symbol onto a pink candle during Spell casting for love is a great way to increase the Spells likely manifestation.
This Rune can often show love is in the air.

Don't miss out on the opportunity to have a Spell cast to make your dreams come true.
Having a Spell cast can bring miraculous results very swiftly and can literally change your destiny for the better.
If you have an interest in spirituality, are intrigued by astrology, fascinated by Tarot cards or captivated by Psychic abilities, then the next logical step is to look into the power of Magic.

Having a Spell cast is Magic you can believe in.

And even if you are slightly skeptical, uncertain or wary, powerful positive energies combined with expert Spell casting will soon have you convinced in the power of Magic.
Ingwaz Rune Correspondences
The Ingwaz Rune corresponds with the colour yellow, the number 22, the Tarot card of Judgement and the astrological sign of Cancer. The god Ing is also associated with the Ingwaz Rune. The elements of both Water and Earth are contained within the male Ingwaz Rune.
I use Runes in my Magic Spell Casting to change destiny for the better!!!
Did you love this page? Please share it with your friends!

The law requires me to state that the contents of this website are for entertainment purposes only.
Psychic, tarot and spell casting services cannot be a substitute for professional, legal,
medical, financial or psychiatric advice/care, where appropriate.
You must be at least 18 years old to make any purchase from me.

© Copyright All Original Content 2006 – 2017 Alizons-psychic-secrets.com. All Rights Reserved.
Reproduction in whole or in part without permission is not permitted.