Heart Chakra Chakra
The Heart Chakra or Fourth Chakra meanings…



The Heart Chakra is part of my Chakra Meanings series...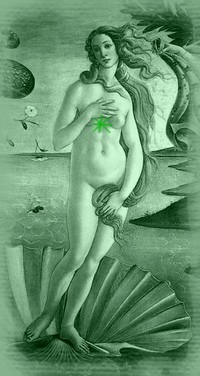 The Heart Chakra is the fourth of the seven major Chakras that run from the base of the spine and up to the crown of the head. The Heart Chakra is to be found in the middle of the chest at the level of the heart.
This fourth Chakra is known as the love centre of the human energy system. The strong emotions of love, sorrow, grief, fear and heartbreak are felt powerfully within the Heart Chakra. As your heart and emotion centre, the Heart Chakra is known to affect the intuitive ability of clairsentience. It relates to the ability to love without fear and self-consciousness. Improving the Heart Chakra can help balance your emotions of giving, receiving, losing and acquiring love
When the Heart Chakra is working to full effect it provides the ability to be open and receptive to both giving and receiving love.
A balanced Heart Chakra encourages feelings of compassion, friendliness and empathy. The fourth Chakra is said to be the nurturing and caring centre and allows unconditional love.
Blocked Chakras can cause a variety of dysfunctions and physical and mental illnesses. If your fourth Chakra is blocked or not energised and balanced you can experience feelings of unworthiness, indecision and sorrow. You may feel insecure and feel sorry for yourself.
A blocked Heart Chakra can lead to despair, hate, envy, fear, jealousy, anger, paranoia, intense insecurity and fears of letting go and moving on.
Physical ailments associated with a blocked Heart Chakra include high blood pressure, bronchitis, asthma, chest infections, palpitations, and heart attack and breathing difficulties.
Problems also associated with this fourth Chakra if it is blocked include physical ailments of the heart, lungs, circulatory system, shoulders, and upper back.

Heart Chakra Correspondences
• The Heart Chakra is located in the middle of the chest at the level of the heart.
• The colour green is linked with the Heart Chakra.
• The Sanskrit name for the fourth Chakra is Anahata.
• The crystals agate, aventurine, jade, peridot and rose quartz work well with the Heart Chakra.
• The essential oils that aid the fourth Chakra are benzoin, bergamot, frankincense, laurel, lavender, marjoram, meilssa, neroli, rose and sandalwood.

Chakra Energising and Aura Cleansing
If you knowingly have or believe yourself to have blocked Chakras the good news is that you can easily achieve renewed health and feel happy and secure by having a Chakra Energising and Aura Cleansing to clear and unblock the Crown Chakra, along with your other blocked Chakras and your Aura.

---
Client Reviews


Christine from Stamford, Connecticut, USA

"Hi Alizon! Thank you for another GREAT Casino win! after casting me a Money Spell."
Thomas from Muir, Switzerland

"You cast a Money Spell for me. My turnover increased 70% during the last three months! You helped me in a great way."
Terrence from Sacramento, California USA
"I wanted to thank you for the Money Spell you cast for me. I have seen immediate results and look forward to the continuous positive energy. Blessings to you."
Alexa Aurora, Colorado USA
"Hi! Again, thank you for all your work on the Money Spell. There have been amazing positive energies flowing around my finances already."
Judith from Wrexham, North Wales, UK
"I just wanted to thank you for casting the Full Moon Triple Cast Love Spell from the bottom of my heart. I know the full moon can be powerful but I didn't expect such great results so soon."
Charles from Smithfield, Queensland, Australia
"Thank you so much for the amazing and fantastic extreme success you had in the Return Lover Spell you did. Within 24hrs my ex contacted me and wanted to see me straight away. I could not believe it. It was amazing."
Lynne from Topeka, Kansas, USA
"You cast an Attraction Spell for me. It took several weeks to work, but when it did, it worked like ... well like magic! I have found the most wonderful, perfect, man in the world for me!"
Graham from Dartmouth, Nova Scotia, Canada
"Just one word – UNBELIEVABLE!!! The reaction I got just days after you cast the Sex Spell was incredible."
Nina from Picton, NSW, Australia
"I just wanted to share with you the best news ever! Your Fertility Spell worked! I've waited so long for this to happen and I'm over the moon. Thank you so much Alizon."
Yvette from Singapore
"The Psychic Ability Spell you cast has begun to work. I can sense the connections with spirit much stronger than before. I have been more and more sensitive to other "beings" around me also."

The law requires me to state that the contents of this website are for entertainment purposes only.
Psychic, tarot and spell casting services cannot be a substitute for professional, legal,
medical, financial or psychiatric advice/care, where appropriate.
You must be at least 18 years old to make any purchase from me.

© Copyright All Original Content 2006 – 2017 Alizons-psychic-secrets.com. All Rights Reserved.
Reproduction in whole or in part without permission is not permitted.