Brown Meaning
Brown Colour Meaning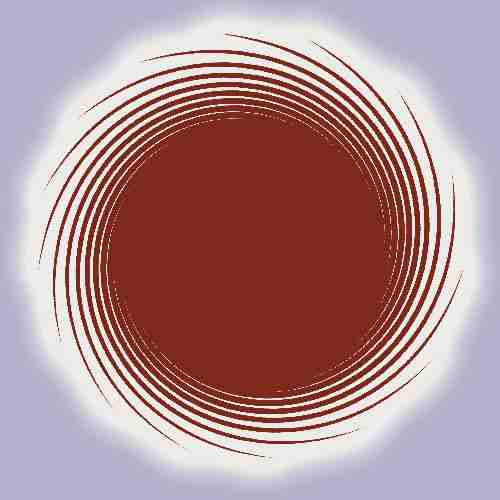 The Colour Brown is part of my Colour Meanings series...
As I am English, I use the spelling of 'colour' throughout my website, rather than the American version of 'color'.

Favourite Colour of Brown
If your favourite colour is brown you are likely to display at least some character qualities of the colour personality linked to brown. You may also hold some of the more negative character traits associated with the meaning of brown.

Brown Meaning
Brown is a wholesome, homely, comforting colour. Think of warm cocoa and you get the picture. Brown represents warmth, earthiness and reliability. The meaning of brown is associated with earth and all that is natural and nurturing.

Brown Colour Personality

The brown colour meaning linked to personality explains the character traits most associated with people who have brown as a favourite colour. 
So if you have a brown colour personality you are dependable, trustworthy and reliable in your nature. You really have your feet on the ground and flighty, frivolous people and experiences do not impress you.
If you have brown as a favourite colour you have many friends who depend on you for your down to earth, practical advice. You are very approachable and friendly and people feel comfortable with you.
Home is very important to you and family and friends mean the world to you.
What you see is what you get when you have a brown colour personality. You have no hidden agenda and do not like mind games. You speak frankly and honestly but also know when to act with tact and diplomacy.
As a partner you are sensuous, warm, loving and dependable and would not stray in a committed relationship. You seek support, safety and security in relationships.
You like to live an uncomplicated and simple life where comfort is above fashion or style for you. You are much attuned to nature and animals and love to be within natural environments. You tend to surround yourself with natural materials such as stone and wood and wear natural clothing of cotton, silk and wool. Manmade fabrics and materials do not suit your taste.
On the downside of a brown colour personality you can be a bit of a stick in the mud and are seen as inflexible at times.
With brown as a favourite colour you may prefer to live a predictable and ordered life and are sometimes afraid of change. You sometimes take life too seriously.
But now is exactly the time to embrace some of the exciting and new experiences and changes that are awaiting you.
If you have brown as a favourite colour you will find the strength and determination to tackle an issue that has been troubling you.
Your willpower will be at its strongest so if you need to rid yourself of negative habits then now is the time to begin.
It is also time to look closely at your career, business ideas and finances and how you can increase the abundance and prosperity in your life. Be alert to offers or opportunities that come your way.
The use of colour, their colour meanings and what they represent are very important in my  Magic Spell Casting to change destiny for the better!!!

Client Reviews


Christine from Stamford, Connecticut, USA

"Hi Alizon! Thank you for another GREAT Casino win! after casting me a Money Spell."
Thomas from Muir, Switzerland

"You cast a Money Spell for me. My turnover increased 70% during the last three months! You helped me in a great way."
Terrence from Sacramento, California USA
"I wanted to thank you for the Money Spell you cast for me. I have seen immediate results and look forward to the continuous positive energy. Blessings to you."
Alexa Aurora, Colorado USA
"Hi! Again, thank you for all your work on the Money Spell. There have been amazing positive energies flowing around my finances already."
Judith from Wrexham, North Wales, UK
"I just wanted to thank you for casting the Full Moon Triple Cast Love Spell from the bottom of my heart. I know the full moon can be powerful but I didn't expect such great results so soon."
Charles from Smithfield, Queensland, Australia
"Thank you so much for the amazing and fantastic extreme success you had in the Return Lover Spell you did. Within 24hrs my ex contacted me and wanted to see me straight away. I could not believe it. It was amazing."
Lynne from Topeka, Kansas, USA
"You cast an Attraction Spell for me. It took several weeks to work, but when it did, it worked like ... well like magic! I have found the most wonderful, perfect, man in the world for me!"
Graham from Dartmouth, Nova Scotia, Canada
"Just one word – UNBELIEVABLE!!! The reaction I got just days after you cast the Sex Spell was incredible."
Nina from Picton, NSW, Australia
"I just wanted to share with you the best news ever! Your Fertility Spell worked! I've waited so long for this to happen and I'm over the moon. Thank you so much Alizon."
Yvette from Singapore
"The Psychic Ability Spell you cast has begun to work. I can sense the connections with spirit much stronger than before. I have been more and more sensitive to other "beings" around me also."

The law requires me to state that the contents of this website are for entertainment purposes only.
Psychic, tarot and spell casting services cannot be a substitute for professional, legal,
medical, financial or psychiatric advice/care, where appropriate.
You must be at least 18 years old to make any purchase from me.

© Copyright All Original Content 2006 – 2017 Alizons-psychic-secrets.com. All Rights Reserved.
Reproduction in whole or in part without permission is not permitted.