Tarot Readings
Most Popular Spells
---
Tarot Readings
Tarot Readings are a way of getting answers to questions and for general divination. A Psychic Reading using the Tarot as a divination tool can help clarify decisions you need to make or point you in the right direction on your life journey.
Tarot Readings have been used for centuries as a way to foretell futures and to guide people to live their lives in a positive and fulfilling way. The Tarot cards are a trusted source of divination and revelation.

I keep my advice focused and down-to-earth and from your Psychic energy I sense from you, I draw on spiritual resources to give you the unique practical guidance you need in a straightforward manner. I do not brag about how 'brilliant' I am but would like to have the chance to show you how I can help you.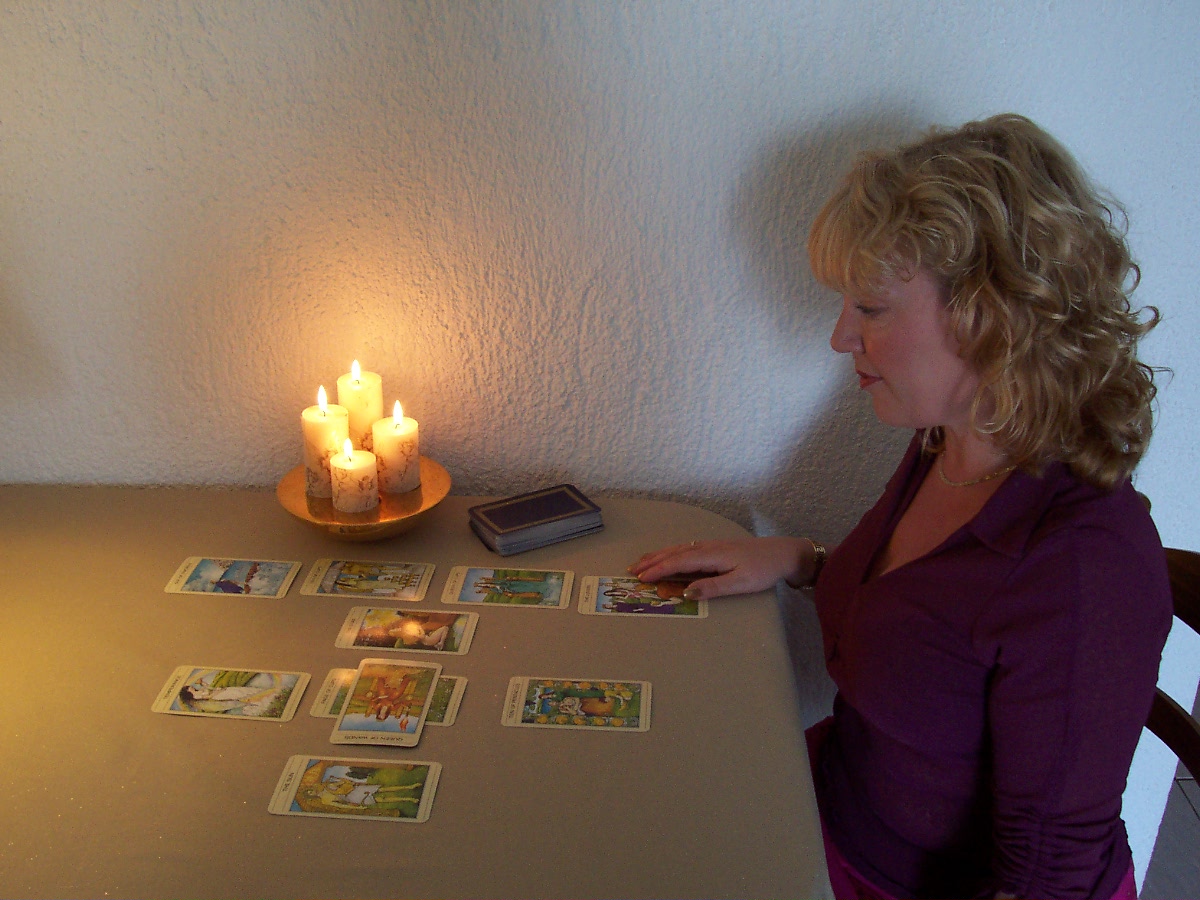 Because I take my work seriously and want you to have the very best experience possible from one of my Readings I use only the Major Arcana cards in your Reading. The Major Arcana are the more important and meaning of all the Tarot cards.
Along with the three in-depth and detailed Major Arcana cards I use in your Reading, I use Numerology and my Psychic connection to you to enhance your experience.
The Tarot coupled with Numerological aspects brings a special kind of energy to a Psychic Reading. It is fluid, free flowing and magical.
The Tarot cards I use for the Reading I am offering you are the very traditional and inspiring Ryder Waite Deck.
A Tarot Reading can show you where you are, where you've come from, where you want to be and how you could get there. With the insight gained through a Reading using the Tarot, you will be better equipped to make decisions and take action that is in line with your best interests, growth and development.

I'm not one to boast, but I believe I'm able to offer good, sound psychic, clairvoyant advice. I have helped many thousands of people over the years and treated every one of them with sensitivity, confidentiality and above all compassion. I know I can help you in the same way.

My Psychic Readings are personal and confidential and are performed with sensitivity and care by myself. I will focus on my Psychic connection to you and the Tarot to give you the best possible experience.

At this time I offer only email Psychic Tarot Readings. I do not conduct telephone Readings or live message Readings.
The email Tarot Reading I will send to you covers many aspects and MAY or MAY NOT answer specific questions you have in your mind.

The Psychic Tarot Readings I offer are general Readings and I do not want or need any specific questions from you. All I need is your full name and date of birth.

If you want specific questions answered please do not use my service.

The vast majority of my time and energy is spent on my Spell Casting Services. I am always in high demand because of my success rates.

So due to time and energy restrictions, I need to carefully control and limit the number of Tarot Readings I offer. So if you want to be one of the lucky few, please make your payment now.

In my email Tarot Readings with my clients I encourage them to look within themselves for their own answers. I work in this way as I have found over many years that despite any answers, direction and guidance given in a Psychic Reading it is ultimately up to the individual to make the final decisions to direct their future.
(I'M SORRY I CANNOT OFFER FOLLOW-UP OR ANSWER QUESTIONS RELATED TO YOUR READING.)

Your First Initial Reading From Me

FIRST READING
From Me
JUST $85.00
Your first $85.00 Reading from me.
(Some of my clients may have received Tarot Readings from me from many years ago. If this applies to you please treat this as your first Reading.)
After making payment please complete the form here.
When purchasing this service from me you are assumed to have read my Terms and Conditions
---
Additional Readings From Me

ADDITIONAL READING
From Me
JUST $50.00
Additional Tarot Readings from me. 
These additional Readings are less expensive because I will have already connected with you Psychically in your first initial Reading.

Select this option ONLY if you have previously had a first Reading from me.
After making payment please complete the form here.
When purchasing this service from me you are assumed to have read my Terms and Conditions
---