Green Witches Coven News: Edition Feb 7, 2020


Merry Meet!

The Storm Moon

February is the time of the Storm Moon. Follow the link below to learn more and for details of a Wealth Spell you can Cast yourself.

STORM MOON

Altar

For Spell Casting, it's important to have an Altar. But don't worry, it can be as simple as a plank on a brick! Easy to set up and dismantle.

As an aspiring White Witch of the Green Witches Coven, click/tap HERE For all you need to know about creating an Altar.

Are you Cursed?

Members of the Green Witches Coven are supported and protected by Powerful Energy. The Energy of the Coven!

If you feel that you are cursed, plagued by bad luck, or subjected to negative influences, then take advantage of my FREE Curse Removal Ritual.

I perform this for you, all you need to do is follow THIS LINK for more information and how to apply – its FREE!


To be part of the Coven will enhance and increase your Protection from Negative Energy, Curses and Hexes. Participating in the Gathering with strengthen this bond, spiritually, as your energies are linked.


The Virtual Gathering – 9th February

The Green Witches Coven Virtual Gathering takes place on the day of the Full Moon on the 9th February.

If you are taking part, and haven't already, please take a look at the Cause that is the subject of this month's Coven Gathering:

www.girlsnotbrides.org

…and follow this Ritual:

Words

During the day of the Full Moon repeat the following words 33 times. If you are able to say the words loudly then do so. If circumstances prevent you from speaking aloud, then repeat the words silently.

"33 times these words we speak
A positive outcome is all we seek
We gather together and call out as one
That our words are heard and our will is done
Hear our plea, so mote it be!"

Deeds

Before commencing the Full Moon Spell Casting Ritual, gather your ingredients:

Ingredients
A pinch of dried herbs of your choosing – this could be a mix of sage, rosemary, thyme, mint etc.
A pinch of salt
A white candle
A container of water

The Ritual

Arrange the dried herbs around the base of the candle.
Add the salt to the herbs. Light the candle.
Recite the words of the Full Moon Spell Casting Ritual. 
When you are ready, dip the fingers of your dominant hand into the water and flick or drip the water onto the lit candle until the flame is extinguished.

What happens next?

Valentines Day is only a few days away. For everyone looking for Love:

Cast Your Own Valentine Love Spell

Have a Valentine Love Spell Cast for You

Next time, I'll be asking for pictures of your Altar – so look out for that!

(Remember, you can unsubscribe anytime!)

Blessings to All!
Alizon
High Priestess
Green Witches Coven


The Full Moon is Approaching
Here's your chance to Order your own Powerful Full Moon Spell
Powerful Full Moon Spell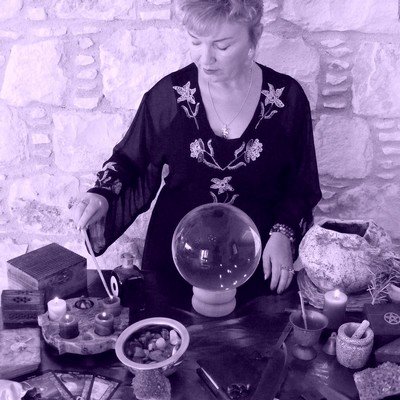 Cast within 24 hours of the Full Moon by Alizon, an experienced White Witch and Spell Caster.
A powerful Full Moon Spell Ritual to manifest change and success for you.
PRICE
From $80

AFTER YOU HAVE PAID
Click Here
to send me your details
I will need your full name and date of birth
Within 24 hours I will email you with confirmation and more details
When purchasing this service from me you are assumed to have read my Terms and Conditions
---
Don't miss out on the coming Full Moon February 2022...
Your chance to change your destiny
You may want a Full Moon Spell to:
Allow money to flow to you
Enhance your sexual attraction
Allow a business or career to prosper and grow
Gain committed love & total faithfulness from a lover
Reunite with an ex lover
Become prosperous and successful
Change your bad luck to good
Or any positive purpose you may have
Tap/Click here to learn more