Tarot Readings…
---
Alizon - expert, experienced, skillful, knowledgeable...
The Power of Magic
If you have an interest in spirituality, are intrigued by astrology, fascinated by Tarot cards or captivated by Psychic abilities, then the next logical step is to look into the power of Magic.
Having a Spell Cast is Magic you can believe in.
Skeptical about Spells?

And even if you are slightly skeptical, uncertain or wary, powerful positive energies combined with expert Spell casting will soon have you convinced in the power of Magic. I ensure that my Spells are carefully crafted, use only positive energies and are cast expertly and effectively.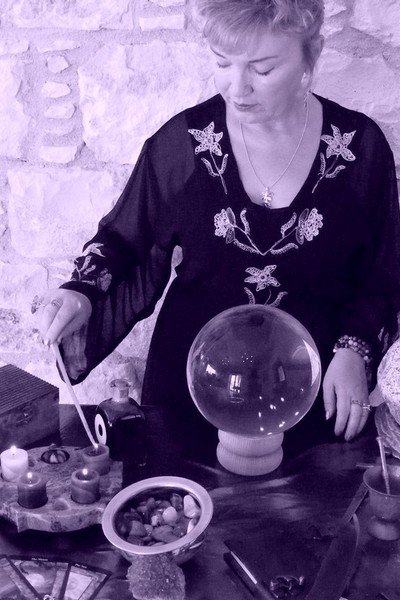 Pure White Magic
All my Spells that I cast cause harm to none. My Spells cannot backfire and do not force or bend the will of anyone. I work only in love and light and use only the positive form of White Magic.

Thousands of my clients have already benefited from the powerful Spells I have cast for them. Discover for yourself the secret power of Magic.
REVIEWS


---
Tarot Readings are a way of getting answers to questions and for general divination. A Psychic Reading using the Tarot as a divination tool can help clarify decisions you need to make or point you in the right direction on your life journey.
I am afraid that at this moment I am unable to conduct any Tarot Readings or Psychic Readings. This is because my time and energy are focused very much on my Spell Casting

So if you wanted a Psychic Reading or Tarot Reading please think seriously about having a Spell cast instead. A Spell, by its very nature can change your future destiny amazingly unlike a Tarot Reading that can only give a likely outcome to a given situation.

For example rather than having a Psychic Reading or Tarot Reading to clarify whether your ex lover will return to you and if you have a future together you should instead seriously consider having a Return Lover Spell cast for you making the need for a Psychic Reading unnecessary. Similarly if you are worried about your finances rather than have a Reading to clarify the situation you could have a Money Spell instead. 
---
The Magical Power of the Solar Eclipse
August 21 2017
The Solar Eclipse coincides with the New Moon on August 21 2017. Don't miss out on this powerful and potent time for Spell casting for new opportunities and fresh starts in luck, love, money and success!