Myth and Superstition about Swallows

 Superstitions about Swallows

There are many superstitions about swallows.

The swallow was sacred to the Greek goddess Aphrodite who was goddess of love, beauty and pleasure.
The swallow is known by some as 'the bird of freedom'' as it is free to travel over many hundreds of miles passing over seas and many lands, returning each year to the very nest it was hatched in.
Make a wish on the first swallow of the summer and it is sure to come true!
Some say that swallows flying high indicate good weather and swallows flying low is an omen of stormy weather. If you see swallows flying over your home you should see it as a lucky omen of good fortune coming your way. Conversely if you see swallows squabbling it indicates misfortune.
A swallows nest built in the eaves of a house is considered to be extremely good luck bringing success, good fortune and happiness. And to remove a swallow's nest is said to bring sadness and loss into the home.
The appearance of thirteen swallows at sunset indicates a death is imminent.
Greek Mythology

In Greek mythology, outlined in Ovid's Metamorphoses, Philomela and her sister Procne were daughters of Pandion, a king of Athens. The sisters were parted after Procne married Tereus, king of Thrace and went to live with him in his kingdom.
After five years the sisters wanted to reunite, so Tereus agreed to go to Athens and bring Philomela back to see Procne. On the journey back to Thrace Tereus lusted after Philomela and eventually raped her. He then cut out her tongue so she would remain forever silent about the brutal crime and hid her in a cabin and told Procne that her sister was dead.
Unable to speak, Philomela wove a tapestry that told her story and had it sent to Procne by an old woman. When Procne saw the depiction in the tapestry, she asked the woman to lead her to Philomela to rescue her. 
Procne took revenge on her husband by killing their son Itys and serving him to Tereus for supper. The sisters then presented him with the severed head of his son. He became enraged and  snatched up an axe and pursued them with the intent to kill both Procne and Philomela. The sisters prayed to the gods for protection who transformed them all into birds. Tereus became a hoopoe, Philomela a swallow and Procne became a nightingale.
In nature the Hoopoe has an impressive crown of feathers.
The female nightingale is mute and only the male of the species sings. The song of the nightingale is often interpreted as a song of sorrow.

The Full Moon is Approaching
Here's your chance to Order your own Powerful Full Moon Spell
Powerful Full Moon Spell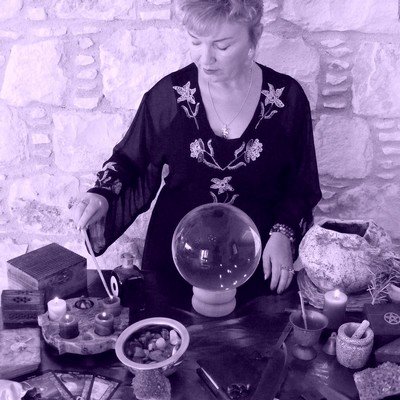 Cast within 24 hours of the Full Moon by Alizon, an experienced White Witch and Spell Caster.
A powerful Full Moon Spell Ritual to manifest change and success for you.
PRICE
From $80

AFTER YOU HAVE PAID
Click Here
to send me your details
I will need your full name and date of birth
Within 24 hours I will email you with confirmation and more details
When purchasing this service from me you are assumed to have read my Terms and Conditions
---
Don't miss out on the coming Full Moon December 2022...
Your chance to change your destiny
You may want a Full Moon Spell to:
Allow money to flow to you
Enhance your sexual attraction
Allow a business or career to prosper and grow
Gain committed love & total faithfulness from a lover
Reunite with an ex lover
Become prosperous and successful
Change your bad luck to good
Or any positive purpose you may have
Tap/Click here to learn more

---