Pisces Match Compatibility
 Compatibility of the Zodiac for Pisces
Pisces match compatibility for love, romance and relationships for all of the Zodiac star signs - Aries, Taurus, Gemini, Cancer, Leo, Virgo, Libra, Scorpio, Sagittarius, Capricorn, Aquarius and Pisces.

Find Your Pisces Match for Love
The Pisces personality traits connected with your sign of Pisces will be present in you to a greater or lesser degree. In finding your Pisces love match you will be using these traits to attract the other Horoscope star signs. You are said to be intuitive, imaginative and almost certainly psychic.
The other Horoscope star signs will find you fascinating, captivating and almost irresistible. You can draw the attentions of others with your intrigue and dreamy romanticism. Your emotional intensity may however scare of some potential love partners.
The most perfect Pisces love match will very likely be drawn from your fellow Water element Horoscope star signs of Cancer, Scorpio and other Pisces subjects.
You'll probably find Gemini the most appealing of the Air star signs of Gemini, Libra and Aquarius. This is because you both are Mutable signs and as such share the similar personality traits of being open to change and adaptability.
The Fire element signs of Leo, Aries and Sagittarius may prove to be too domineering, assertive and action orientated to suit your rather sensitive, delicate and thoughtful sensibilities.
Out of all the Earth star signs of Virgo, Taurus and Capricorn your best match would be a Virgo - Pisces love match. This is because Virgo is the exact opposite to you in the Zodiac and also a Mutable sign. You may find the other Earth star signs of Taurus and Capricorn attractive and admire their practical nature which would be the perfect balance to your fairy tale, romantic and rather rosy view of the world.
Find more about Pisces Compatibility by clicking links to each of the horoscope star signs below:

The Full Moon is Approaching
Here's your chance to Order your own Powerful Full Moon Spell
Powerful Full Moon Spell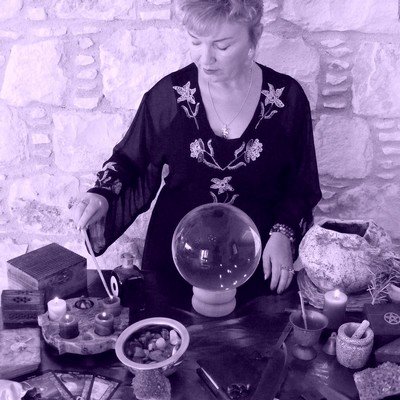 Cast within 24 hours of the Full Moon by Alizon, an experienced White Witch and Spell Caster.
A powerful Full Moon Spell Ritual to manifest change and success for you.
PRICE
From $80

AFTER YOU HAVE PAID
Click Here
to send me your details
I will need your full name and date of birth
Within 24 hours I will email you with confirmation and more details
When purchasing this service from me you are assumed to have read my Terms and Conditions
---
Don't miss out on the coming Full Moon December 2022...
Your chance to change your destiny
You may want a Full Moon Spell to:
Allow money to flow to you
Enhance your sexual attraction
Allow a business or career to prosper and grow
Gain committed love & total faithfulness from a lover
Reunite with an ex lover
Become prosperous and successful
Change your bad luck to good
Or any positive purpose you may have
Tap/Click here to learn more

---