Leo Compatibility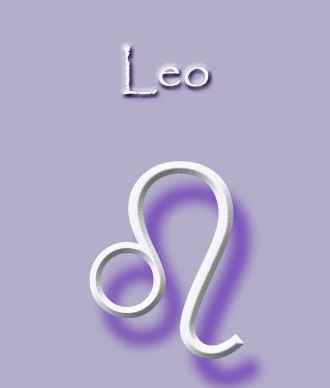 Find your Perfect Leo Love Match...
Check the Leo compatibility in sex, love and relationships below.

Leo with Aries Compatibility
Leo with Aries is an excellent astrological love match. You share many things in common and can motivate and inspire each other. You are instantly attracted to each other and connect on every level - physically, mentally and emotionally. However, because you are both fire Star Signs this can mean that sparks will fly and you might find each other too hot to handle.
Leo with Taurus Compatibility
Leo with Taurus is not usually an ideal astrological love match but it can work. Because you are ruled by the Sun you need to shine and be forever in the spotlight. A Taurus lover can allow for this as they are happier to work behind the scenes. Taureans crave safety, security and a sense of stability and will be attracted to you as you are enthusiastic, inspiring and confidence boosting. You can bring out their sensual and romantic nature as they'll want to impress you.
Leo with Gemini Compatibility
Leo with Gemini is a very good astrological love match but as both of you like to be the centre of attention, it could lead to a power struggle between you. Geminis thrive on mental stimulation and will be enthralled by your dramatic and flamboyant nature. You will be attracted to their adaptability, spontaneity and social standing. You both share a love of having and entertaining many friends so your social lives will be filled with parties and events that you can both shine in.
Leo with Cancer Compatibility
Leo with Cancer can work but you both need to accept each other's differences. As a Leo you are normally very confident, extremely enthusiastic and have a fiery passionate nature. For a typical Cancerian who is shy and sensitive you can add passion to their life and boost their confidence. They can, in return, temper and soften your sometimes aggressive approach to life. This Leo – Cancer paring can be a perfect love match if you work with your differences.
Leo with Leo Compatibility
Leo with Leo is a very good astrological love match as you both share similar personality traits and characteristics. But you may find that one of you needs to step down to allow the other to dominate. Sparks will fly and you'll find each other too hot to handle if you cannot decide which of you leads and which of you follows. If you can combine your creative energies and your passion and enthusiasm to work together you'll make for an unstoppable team.
Leo with Virgo Compatibility
Leo with Virgo can work but you both need to accept each other's differences. As a Leo you need to be allowed plenty of room to show off and be the centre of attention. You not only need to be loved – you need to be adored. And with Virgos desire to serve they can fit the bill perfectly. You in turn need to accept their need for near perfection and be aware that working behind the scenes is just as important as being centre stage.
Leo with Libra Compatibility
Leo with Libra is an excellent astrological love match. Your bright, bold and energetic style will attract the attention of Libra who loves to be around vibrant people. You both share a love of socialising and the finer things in life. You will complement each other mentally, physically and emotionally if you can add more warmth to the Libra personality and they can refine your sometimes brash and showy nature. Good communication is the key to the success of this relationship.
Leo with Scorpio Compatibility
Leo with Scorpio can be an extremely difficult astrological love match. You are both very strong willed and sometimes stubbornly inflexible and find it difficult to see others point of view. You also both demand not just love but respect in any relationship. If this respect is lost, your relationship is doomed to failure. You are open, warm and gregarious, whereas Scorpio is cool, deep and secretive. This Leo – Scorpio match may prove too challenging for both of you.
Leo with Sagittarius Compatibility
Leo with Sagittarius is an excellent combination and some would say a perfect match! You are both from the element of fire and as such share a lot of things in common. You both live life to the fullest and enjoy adventure, excitement and spontaneity. There will never be a dull moment in this relationship. You are instantly attracted to each other's passion and enthusiastic natures and if this continues you can thrive in a long term relationship together.
Leo with Capricorn Compatibility
Leo with Capricorn can be an extremely difficult astrological love match. This is because you have completely opposite personalities, points of view and outlooks on life. As a Leo you are from the element of fire and as such are fiery, enthusiastic and bubbly. Nothing about you is down to earth or practical. You are very extroverted, whereas, Capricorns can be quite introverted. Opposites are supposed to attract but a Leo - Capricorn seldom works.
Leo with Aquarius Compatibility
Leo with Aquarius Leo can be an extremely difficult astrological love match. Aquarius is the exact opposite sign to yours. Based on the principle that opposites attract some astrologers believe that this is a very good combination. But in reality this is rarely the case. Both of you have strong opinions, are set in your ways and sometimes self-centred. For this pairing to work you'll both need to make some concessions and compromises.
Leo with Pisces Compatibility
Leo with Pisces can work but you both need to accept each other's differences As a Leo you are assertive, extroverted and flamboyant. Pisces are just the opposite being shy, reserved and introspective. As a strong willed and dynamic Leo you need to taking action to get things done to get you want from life, whereas, dreamy Pisces seeks spiritual answers to their existence and purpose. Opposites can attract and both of you could give each other a different perspective to make the relationship succeed.
Love Spells That Work...
If you are a Leo Aries Man or Leo Woman and know in your heart that your lover is the one for you, but the stars seem to say you are not quite a perfect love match then you can do something about it. Quite simply a powerful Love Spell will override any supposed incompatibility issues.
I have a range of amazing Love Spells that work to help you to ATTRACT, COMMIT to or REUNITE with a lover.
So why wait for fate and destiny to pull you together? 
Have an amazing and powerful Love Spell cast tonight!
---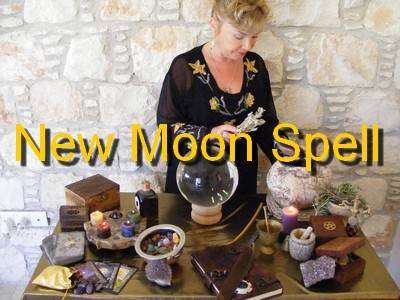 Don't miss out on the coming New Moon May 2022...
Your chance for a fresh start:
You may want a New Moon Spell to:
Attract a new love into your life
Begin a fresh start with an ex-lover
Commence a new beginning in your career
Create a new successful business
Manifest a new period of abundant wealth and prosperity
Bring positive good luck for lottery wins and gambling
Enable a completely fresh start in your confidence
Or any positive purpose you may have