Confirmation of Spell Casting

Please Play The Video
---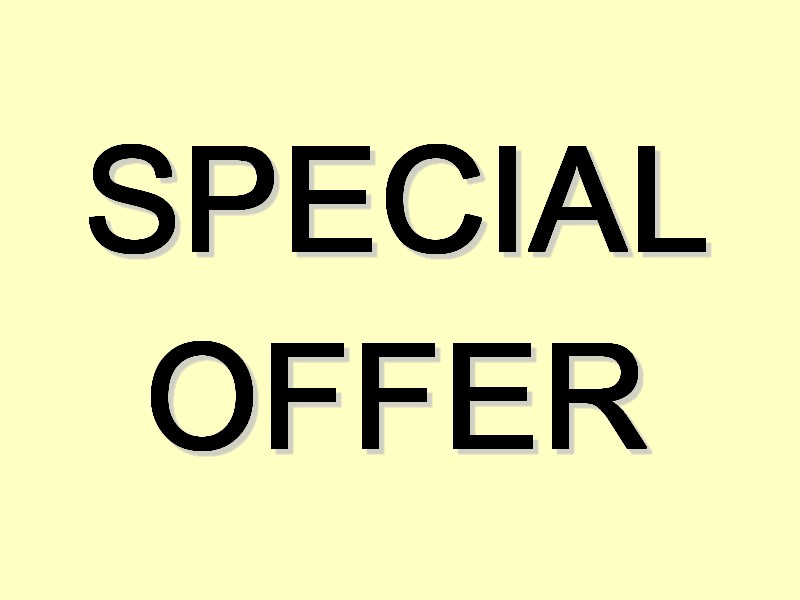 You can purchase further Spells from me at any time, either to reinforce the Spell you have had cast or for a completely new request. And because I value your custom I can offer a substantial discount on the strongest and most powerful Spells I cast – the Full Moon Triple Cast.

CLICK HERE for access to the SPECIAL OFFER
The next full moon will soon be upon us but I can commence preparations now so that the positive energies can commence immediately.

---
Important Information and Advice to Increase Your Luck

The Universe has received your Spell requests and will begin to work upon them. It is rare that a Spell request will not be granted by the Universe. However, the Universe has only your very best interests at heart and will only allow what is best for you.
This is despite what you think you want and need and despite my best efforts. An example of this is when someone requests a Reunite Spell and it won't manifest as the ex will return to their lover only to be physically and mentally abusive to them. The Universe does not want this to happen and will not allow it.

Purification
In order to make the best use of the positive energies created by your Spell a process of purification is recommended. This will allow the Spell and the positive energies to work more efficiently and maximize the benefits for you. The following steps can be taken by you from now for seven days and are entirely optional. Follow them if you feel guided to do so.
Refrain from eating meat, fowl or fish. These foods often contain toxins that can make your system sluggish.
Minimize your use of coffee and caffeine drinks.
Limit or use no alcohol.
If you are a smoker, cut back, and smoke as little as possible.
Drink plenty of water.
As the week progresses you may feel tingling, numbness or warm sensations. You may notice further sensations of energy, heat, light, colours, or just feelings of general positively and peace.
However do not worry if you experience no sensations, as these sensations are not an indication that the Spell is not working.  Each of us experiences the positive energies of spell work in our own unique way, and you may only start to experience it consciously after some time.

Be 100% Positive
The moment I cast your Spells they immediately began to work on your request. People have told me that my Spell casting has manifested their desires within a few days or weeks of casting.
Others have waited a matter of months before full results were shown. Results can appear anytime after a Spell has been cast, however it is impossible to guarantee the date by which you will have full results. You may have to wait a number of months – but the results will be well worth your wait. If you obey the single most important Magical Law and the Universe allows it then your Spells will work.
Quite simply you must have 100% faith and belief that your Spells will work. If you have the slightest doubt then you are doomed to failure. 100% Belief = 100% Positive Result. 99% Belief or below = Failure.

Be Proactive
Magic cannot replace physical actions – only enhance them. This means that you should do everything within your power to make manifest your Spells results. Ensure you make choices and take actions that are consistent with your desired outcome.
An example of this is when someone has requested a Prosperity Spell for fame and fortune in acting. They will need to ensure they search out auditions, prepare for the auditions, turn up at the auditions and do their very best.  Sitting at home watching daytime TV cannot bring fame and fortune!

Do Good Deeds
For the next 3 months commit yourself to undertaking selfless good deeds for others less fortunate. These deeds should be undertaken at least once a week for at least 3 months. Commit your time, energy or resources to help others, asking nothing in return. By committing yourself to doing good deeds, it is sending a very positive message to the Universe and creating very positive energy.

Do not Dwell
This is often the most difficult of principles to uphold but you need to avoid dwelling too much on the outcome of your Spell once it has been cast. Allow the Spell time and space to do its work. Your positive energy should be conserved to enable the Spell to manifest. If, however you waste your energy by worrying, stressing and doubting that the Spell will work then you are dooming your Spell to failure.

Consulting Psychics
You are strongly advised NOT to consult Psychics, Tarot Readers or other Spell casters whilst your Spell is being manifested – at least for a minimum of 3 months and preferably a full year and a day. Your Spell is literally up in the air and your messages may get confused by the Universe if the energy from other Psychics, Tarot Readers or other Spell casters interfere or cast negative influences.

Share the Love
Please spread the positive energy and good karma that has been created for you and recommend me to your friends and loved ones by SHARING THIS LINK

Important
I will not inundate you with additional unwanted emails and I politely ask that you pay me the same respect. 75% of my working hours are spent in the preparation and execution of Spell work. I give of my best to all my clients in casting their Spells.
I have little time or energy left to answer follow up emails. Follow up questions are unnecessary and sometimes unhelpful as they are an indication of over thinking, obsessing and over analyzing a Spell and its outcome.

If you have further questions about your Spell please consult my FAQ

Blessings
Alizon