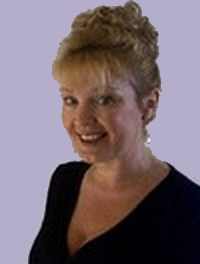 Welcome to Alizon's Psychic Secrets'
Bi-Weekly Newsletter
1st February 2010
www.alizons-psychic-secrets.com
---
This Editions Secret:
Love is in the Air!
Valentine's Day Special



Make Your Dreams Come True
Use powerful, ancient and safe pure White Magic to make your deepest desires a reality
CLICK HERE
TO LEARN MORE



---
The Green
Witches Coven
Join the Green Witches Coven. Learn White Witchcraft and become a Witch. It costs nothing!
CLICK HERE
TO LEARN MORE
---
Want to Change
Your Life?
To change your Destiny, your Luck, and
your Life
CLICK HERE NOW!
St. Valentine's Day is fast approaching and is wonderful time to celebrate and commemorate being in love and being in a wonderful loving and caring relationship.

If, like many, you are not in your ideal relationship and long to have a lover who loves, respects, honours and devotes their time and energy exclusively to you then take a look at my St. Valentine's Day section. Here you'll find a DIY Valentine Spell, a Love Potion Recipe, a beautiful Valentine Crystal Talisman and the chance to have me personally cast a rather special Valentine Spell on February 14.

And because love is in the air at this time of year my Special Offer of the month and can be found here at Special Offer. I am happy to offer a discount on a Tarot Reading focusing on love relationships.


BRAND NEW
Alizons FREE Psychic Service.
To learn more click this link:
FREE Psychic Service
Ghost stories
Your True Experiences Needed!
I've been researching ghost stories and would love your contributions.

I am looking for people who have had real life ghost experiences.

Have you:
* Seen what you thought was a ghost?
* Been Haunted by a ghost?
* Been subject to repetitive encounters with ghosts?
* Been a victim of a Poltergeist?

Also, do you know of a place where ghosts are thought to be present.

Do you know a ghost, and can you communicate with it?

If you answered "yes" to any of these questions then go now to my Ghost Stories section.
Ethereal Attunement
A FREE Service by Luci Johnson

Attunement to Ethereal Crystals is a free service to anyone who wishes to use the essence of gemstones and crystals for healing the Soul, provided by Luci, this article's author. Once you become attuned to the crystals you can attune others. There is no charge for this, as Ethereal Crystals are a free flowing energy source. We only ask that you attune at least one person to this energy. Instructions on how to perform the attunement will be given to you via e-mail. Blessed Be.

To order the attunement click this Contact Me link.



What's New on
Alizon's Psychic Secrets?


Daily Inspiration

Brand new on the website Daily Inspiration.

Each day there will be insight and inspiration for visitors to my site to inspire, motivate and thought provoke. They will feature items of Divination such as a Rune, a Tarot card, Crystal or other metaphysical item.

You can use each Daily Inspiration to reflect on the day ahead or as a guide to how your day will pan out. Each day brings many opportunities – both big and small, to make positive difference to your life – and to be forewarned and prepared means you won't miss out.

Please enjoy this Daily Inspiration Section.

Chakras Healing and Energising

The Aura is an invisible human energy field which connects the seven major energy centres, or Chakras, which run from the crown of the head to the base of the spine.

Each person's Aura can, over time, become tainted with dark shadows or clouds which in turn attract unpleasant and destructive negative energy. This blemished Aura can leave you feeling stressed, tired, unbalanced, unhappy and depressed. It can even attract even more negative energies.

The Aura should be clear, bright, glowing and vibrant. Such an Aura attracts positive energies and repels negative energies.

It is vitally important therefore to keep your Chakras open, healthy and energised.

Learn more about Chakra Clearing, Balancing and Energising for abundance, prosperity, vibrant health.

Offers and
Discounts


February 2010 Special Offer

Using the special password, provided exclusively for Alizons Psychic Secrets Newsletter Subscribers, you can benefit from heavily discounted services and products direct from Alizon's website.
[PASSWORD: NEWSLETTER5]
This month's offer can be found HERE.


---
Messages & Personal Premonitions



These messages and premonitions are born of insights that come to me about people in the world who are open and free to receive and send their spiritual energy.

Go to my Premonitions Page to learn more. Check them carefully - there might be a message for you.

Bi-Monthly Draw



This month's Draw Winner is:



Sandra, Cardiff UK




Sandra receives a powerful Spell Infused Pentagram for protection, power and attraction.
---