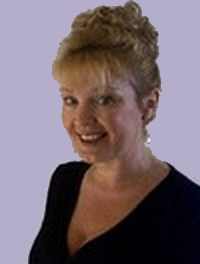 Welcome to Alizon's Psychic Secrets'
Bi-Weekly Newsletter
15th February 2010
www.alizons-psychic-secrets.com
---
This Editions Secret:
Love Love Love
Valentine's Day Blues



Free Psychic Assessment
No matter what your current situation, even if it seems hopeless, find out what you need to do to transform your life. Get your own personal, FREE
Psychic Assessment



---
The Green
Witches Coven
Join the Green Witches Coven. Learn White Witchcraft and become a Witch. It costs nothing!
CLICK HERE
TO LEARN MORE
---
Ancient Magic Talismans
Attract love, fame, fortune
& more with a Magic Spell Infused Talisman by Alizon.
For more info on Talismans:
CLICK HERE NOW!
St. Valentine's Day has come and gone and it might have left of us disappointed. Some of us are single, so Valentine's Day can be sad.
For those who are with someone, perhaps he or she didn't quite come up with anything as romantic as you would like. For those who are alone, perhaps you have lost a lover to another recently, or you are chasing someone who is not interested.
All these situations can make Valentine's Day a painful day for us.
What can we do to make things better in the future?
Even people in a relationship can yearn to make things better, either cement a love, or break up and reach out to get a better one.
Relationship Reading
Learn about an insightful and revealing Relationship Reading
The Relationship Reading I offer can answer almost questions relating to love, including questions such as "is he the one?", "will he commit?", "will he marry me?" etc.
Soul mate Reading
A fascinating Soul mate Reading will help you identify who, when, where and how you can find your true soul mate.
Soul Mate Spell
My Soul Mate Spell will help you to draw towards you your true soul mate, without hindrance.
Love Spells
I also have a range of Love spells to suit ANY situation including Attraction Spells, Reuniting Spells and Complex Case Love Spells.
Go to my Love Spells section to learn more.
Chakras
I have been working on, updating and adding information to my Chakras section. One of the seven Chakras is of course the Heart Chakra that affects not only our ability to give love but also our ability to receive love. If the Heart Chakra is blocked it will have a detrimental effect on not only your sense of well being but also a negative impact on your love relationships. Find out how to have your Chakras energized and cleared, including the all important Heart Chakra.
More...
There's more you can do to help you find love.
Check out these interesting articles on how to improve your future in love relationships:
Is your relationship a good one?
Which Crystal to use to attract love?
What's New on
Alizon's Psychic Secrets?


Your Stories!

Tell me about your psychic and supernatural related stories and experiences:

Your dreams
Your ghost stories, and
Your premonitions

CLICK to learn more.

---

How to put the Magic back in your relationship

If you feel that your relationship is in the doldrums at the moment, then you can spice it up. You can put the "magic" back in your relations with…Magic!

There are many Spells you can Cast yourself to help improve your life, your outlook and your happiness. Many can be Cast to help improve your relationship too.

Offers and
Discounts


February 2010 Special Offer

Using the special password, provided exclusively for Alizons Psychic Secrets Newsletter Subscribers, you can benefit from heavily discounted services and products direct from Alizon's website.
[PASSWORD: NEWSLETTER5]
This month's offer can be found HERE.


---
Messages & Personal Premonitions



These messages and premonitions are born of insights that come to me about people in the world who are open and free to receive and send their spiritual energy.

Go to my Premonitions Page to learn more. Check them carefully - there might be a message for you.

Bi-Monthly Draw



This month's Draw Winner is:



Carol, Hong Kong




Carol receives a powerful Spell Infused Pentagram for protection, power and attraction.
---