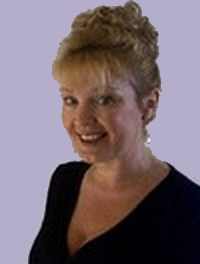 Welcome to Alizon's Psychic Secrets'
Monthly Newsletter SPECIAL EDITION
17 June 2010
www.alizons-psychic-secrets.com
---
This Editions Secret:
SUMMER SOLSTICE
Special Edition



Free Psychic Assessment
No matter what your current situation, even if it seems hopeless, find out what you need to do to transform your life. Get your own personal, FREE
Psychic Assessment



---
The Green
Witches Coven
Join the Green Witches Coven. Learn White Witchcraft and become a Witch. It costs nothing!
CLICK HERE
TO LEARN MORE
---
Ancient Magic Talismans
Attract love, fame, fortune
& more with a Magic Spell Infused Talisman by Alizon.
For more info on Talismans:
CLICK HERE NOW!
You will be aware that the Summer Solstice on June 21, in the northern hemisphere is fast approaching. The Summer Solstice is of course known as Midsummer or Litha and celebrates the Longest Day of the Year and marks the first day of the season of summer.
On this day at Stonehenge, in Wiltshire, England the ancient custom of marking and celebrating this special event still continues each year. Stonehenge is the most famous set of ancient stone circles with some of the stones being 30 – 40 feet in height. The earliest part of Stonehenge dates back 5,000 years and is sacred to the Druids. Each year thousands of people gather to be at Stonehenge to watch the sun rise on the Summer Solstice. The sun shines on one renowned stone - the Heel stone.
You too, can mark and celebrate this special day of Midsummer and utilise some of the very positive energy created. It is believed that the energy on and around the feast of Litha at the Summer Solstice is one of great potency and power. It is a very powerful energy, acknowledged and honoured by the ancients.
For couples it is a great time to share love for each other and commit fully to one another. Faithfulness, commitment, loyalty and openness can be achieved with the power of the positive energy of Litha.
For single people making a commitment to seek out a soul mate at this time will usually allow this to occur within a year and a day.
For the broken hearted, abandoned and recently parted from a lover, the Summer Solstice energy can bring renewed hope of reunion and reconciliation.
For older women wanting to become pregnant the feast of Litha is very significant and it is said that burning the dried herb St.John's Wort will aid fertility.
The Summer Solstice is also a time when the possibilities of wealth creation, prosperity, career advancement and business success are most likely. It is believed that the Summer Solstice energy has the power to allow the seemingly impossible to materialise and manifest.
You'll find a very special opportunity for you to be part of my annual Midsummer Magic Ritual which takes place on June 21. Whatever you most desire can be made manifest by using Midsummer Magic. It is said that no request for dreams and wishes to come true can be refused on Summer Solstice Day.
---
Charming Gold Jewellery
To charm an ordinary item of gold jewellery into a powerful lucky charm can be achieved at the Summer Solstice. Use any small gold item that you love e.g. ring, bracelet, pendent, coin etc.
You will need the following:
Gold piece of jewellery
Flame proof dish
Any of the following herbs - St John's Wort, Lavender, Chamomile, Thyme, Rosemary, Sage.
Small dish to hold water
Yellow or Gold candle
On Midsummer Eve select a collection of herbs you feel guided to. Place the gold item in the flameproof dish and place your herb selection on top, completely burying the gold item with the herbs.
At daybreak the following morning on Midsummer Day June 21 retrieve the gold item from the herbs. Place the gold item into a dish of pure water briefly and remove.
Light the yellow or gold candle and safely and carefully pass the gold item through the flame of the candle.
With the flame of the same yellow or gold candle set alight the dried herbs in the dish. Allow the herbs to burn and give out their fragrant aroma.
At midday under direct sunlight place the gold item safely outdoors where it can soak up the rays from the sun. Leave the gold item there until nightfall and then retrieve.
Once retrieved take your gold item in your hand, close your eyes and concentrate on your dreams and desires. Say aloud the following words three times, while continuing to hold the gold item.
"Be charmed and spellbound
With luck, love and light
Prosperity abound
With energies bright"
When you have finished, end with the words "So mote it be!"
You will need to keep the gold item close to you every day and night for at least one month. This assists your energies to blend so that it becomes part of your aura, and creates a connection between you and your charm gold, allowing you to draw towards you positive energies.
Messages & Personal Premonitions




These messages and premonitions are born of insights that come to me about people in the world who are open and free to receive and send their spiritual energy.

There were no Premonitions at this time

Offers and Discounts


This Month's Special Offer

Using the special password, provided exclusively for Alizons Psychic Secrets Newsletter Subscribers, you can benefit from heavily discounted services and products direct from Alizon's website.
[PASSWORD: NEWSLETTER5]
This month's offer can be found HERE.


---
Bi-Monthly Draw

This month's Draw Winner is:

LUCY, MIAMI
LUCY receives a powerful Spell Infused Pentagram for
protection, power and attraction.
---