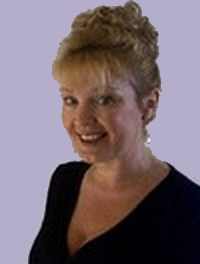 Welcome to Alizon's Psychic Secrets'
Bi-Weekly Newsletter
1st January 2010
www.alizons-psychic-secrets.com
---
This Editions Secret:
New Year - New Start!
Happy New Year to everyone!
Make Your Dreams Come True
Use powerful, ancient and safe pure White Magic to make your deepest desires a reality
CLICK HERE
TO LEARN MORE
---
The Green
Witches Coven
Join the Green Witches Coven. Learn White Witchcraft and become a Witch. It costs nothing!
CLICK HERE
TO LEARN MORE
---
Want to Change
Your Life?
To change your Destiny, your Luck, and
your Life
CLICK HERE NOW!
New Year has always been seen as a time of reflection of things that have passed and an excited anticipation of things to come. Many people choose to take up new experiences, plan new ideas and look towards the coming year with fresh eyes. It is a time to look at all your talents, gifts and skills and think seriously about how you can improve your life and make the coming year happier, prosperous and memorable.
A New Year brings with it a need to look forward at the coming 12 months. And what better way to do this then via a Tarot Reading. I can conduct a personal Tarot Reading for your coming 12 months so that you don't miss out on important opportunities and are aware of any pitfalls in front of you.
I have formulated a special Prosperity Spell that you can cast for yourself at home. This DIY Spell is perfect for this time of year and if cast correctly with sincerity, belief and faith can bring to you wondrous things over the coming year.
Alternately, if you do not feel confident enough to cast for yourself, I have a very special discounted Prosperity Spell that I can personally cast for you on your behalf. This is my Special Offer of the month and can be found here at Special Offer
The special discount applies to all my Spell casting options of Single Cast, Triple Cast or Full Moon Triple Cast. Please hurry to take advantage of this limited special offer.
New Year is also seen as a time to rid yourself of harmful, toxic and destructive habits, addictions, relationships and situations. Try this Cleansing Ritual to help you.
Ignite a small leaf of white sage in a metal dish or container. Inhale the smoke that is emitted through your nose and mouth, holding it for about 10-30 seconds.
Also using sage in the form of a lit smudge stick and wafting the smoke around your body from head to toe is good for cleansing the aura.
Another way to help with cleansing and healing is to request a Minoan Energy Healing treatment. This ancient, powerful yet gentle and loving energy can set you on the right path for the coming year.
How to put the Magic back in your relationship
If you feel that your relationship is in the doldrums at the moment, then you can spice it up. You can put the "magic" back in your relations with…Magic!
There are many Spells you can Cast yourself to help improve your life, your outlook and your happiness. Many can be Cast to help improve your relationship too. Try these Spells:
How To Make Wishes Come True
The Law of Attraction can help your wishes come true. This Law is not like any laws of physics, nor is it in any way to do with national, local, federal or provincial laws that govern our societies. This Law is a Universal Law, one of spirituality and Energy.
Most people would agree that the idea of positive thoughts and affirmations having a positive influence on our lives and the things that happen to us. Using positive affirmations, where you state to yourself in a positive and emphatic way, that you possess positive attributes, or will receive things that will positively improve your life and the lives of others, is a way many people successfully utilize the power of the Universal Law of Attraction
The Law of Attraction is called many things, and there are many ways in which you can use it to help you manifest your wishes. Currently, there is a great wave of interest in the concept of Cosmic Ordering. I believe that this is a way of simplifying and demystifying the concept of spiritual and Universal influence in the attainment of wishes and dreams.
Learn more about COSMIC ORDERING
Learn all about the Universal Law of Attraction
Psychic Ability
Psychic ability is not something you are born with. I believe everyone has psychic ability, which just needs to be developed in all of us.
Everyone has the potential to develop their own innate psychic ability. As a true Ethical White Witch, It's my responsibility to help people develop this side of themselves.
Download my FREE Psychic Ability Guide to help you
What's New on
Alizon's Psychic Secrets?


Dreams

I've finished my Dreams section and I'm sure you'll find it interesting and informative.

I want to learn all about your Dreams too. The section on Your Dream Experiences will tell you all about it.

I'm conducting a major study on dreams and I welcome your contributions, which could appear in my Dreams Section on the website.

Offers and
Discounts


January 2010 Special Offer

Using the special password, provided exclusively for Alizons Psychic Secrets Newsletter Subscribers, you can benefit from heavily discounted services and products direct from Alizon's website.
[PASSWORD: NEWSLETTER5]
This month's offer can be found HERE.


---
Messages & Personal Premonitions



These messages and premonitions are born of insights that come to me about people in the world who are open and free to receive and send their spiritual energy.

Go to my Premonitions Page to learn more. Check them carefully - there might be a message for you.

Bi-Monthly Draw



This month's Draw Winner is:



Claire, Ohio (USA)





Claire receives a powerful Spell Infused Pentagram for protection, power and attraction.
---