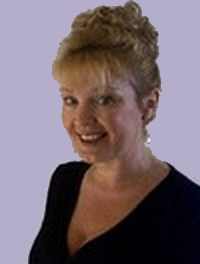 Welcome to Alizon's Psychic Secrets'
Monthly Newsletter
August 2010
www.alizons-psychic-secrets.com
---
This Editions Secret:
Lammas
A Time For Love and Fertility!



Free Psychic Assessment
No matter what your current situation, even if it seems hopeless, find out what you need to do to transform your life. Get your own personal, FREE
Psychic Assessment



---
The Green
Witches Coven
Join the Green Witches Coven. Learn White Witchcraft and become a Witch. It costs nothing!
CLICK HERE
TO LEARN MORE
---
Ancient Magic Talismans
Attract love, fame, fortune
& more with a Magic Spell Infused Talisman by Alizon.
For more info on Talismans:
CLICK HERE NOW!
It's coming up to the Sabbat of Lammas on August 1. Lammas is a wonderful time of year and is an exciting point in the Wheel of the Year. It is a time of abundance, prosperity and good fortune and can make manifest immense positive changes in health, wealth and happiness.
Any Spells cast at this time for healing, abundance, prosperity are always beneficial. Lammas is very popular for lovers to show their commitment to each other with Handfasting Ceremonies being very popular on Lammas day. Handfasting is where couples are gently bound by a cord around their wrists which is then knotted to symbolise their commitment to each other. The lovers commit themselves to each other for "a year and a day," "a lifetime," "for all of eternity" or "for as long as love shall last," by ritually "tying the knot."
Love Spells cast upon Lammas are said to manifest swiftly and successfully.
Fertility Spells are always popular around Lammas too as women having difficulty conceiving are said to be more fertile and more likely to conceive around this time.
The energy on and around Lammas combines the extraordinary passion and fiery action of the element of Fire with the material, practical, fertile and abundant element of Earth. Together these energies combined are said to make manifest deep-felt wishes and desires, so whatever you most desire can be made manifest by using Lammas Magic.
Try this Lammas Ritual to take full advantage of the energy of this special time.
Lammas Ritual
This Lammas Ritual is intended to surround you with positive energies, good luck, prosperity success and abundance.
For this ritual you will need, amongst other things, a bread roll, honey and a glass of red wine.
Buy or preferably bake a small bread roll.
Tear a small hole in the bread roll by taking out a small piece of bread. Retain the small piece.
Fill the hole in the bread roll with any or all of the following:
A sprig of Rosemary - for fidelity and faithfulness from a lover
A small gold coloured coin - for abundant wealth
2 Bay Leaves - for commitment from a lover
A pinch of dried Lavender - for fertility
A pinch of dried Thyme - to attract a lover
Dried Sage - for vibrant health
A pinch of dried Mint - for career and business success and prosperity
Take the retained small piece of bread and dip it into honey. Eat the sweetened bread piece and take a sip of red wine and say aloud three times:
Sweeten my life abundantly Health, Wealth and Happiness bring forth to me Grant now my wishes So mote it be!
You will now need to bury in the earth the filled bread roll so that it is completely covered by earth. With love, light and luck within a year and a day your wishes should come true!
---
New Articles
My thanks to Medium Renso Ryokan for submitting some fascinating and interesting article now published on my website:
Psychic Development Simplified...
Cleansing & Blessing through Empowering Prayers...
If you can write about something that would interest visitors to this site, then this is your opportunity to get it published on the Web.
---
DO YOU TWEET?
Messages & Personal Premonitions




These messages and premonitions are born of insights that come to me about people in the world who are open and free to receive and send their spiritual energy.

THERE ARE NO PREMONITIONS TO REPORT AT THIS TIME


Offers and Discounts


This Month's Special Offer

Using the special password, provided exclusively for Alizons Psychic Secrets Newsletter Subscribers, you can benefit from heavily discounted services and products direct from Alizon's website.
[PASSWORD: NEWSLETTER5]
This month's offer can be found HERE.


---
Bi-Monthly Draw

This month's Draw Winner is:

Lucy, Ohio
LUCY receives a powerful Spell Infused Pentagram for
protection, power and attraction.
---