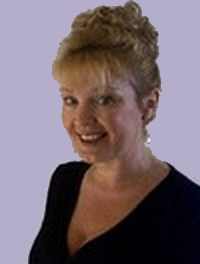 Welcome to Alizon's Psychic Secrets'
Monthly Newsletter
15th December 2010
www.alizons-psychic-secrets.com
---
This Editions Secret:

YULE
12 Things To Do At Yule
Free Psychic Assessment
No matter what your current situation, even if it seems hopeless, find out what you need to do to transform your life. Get your own personal, FREE
Psychic Assessment
---
The Green
Witches Coven
Join the Green Witches Coven. Learn White Witchcraft and become a Witch. It costs nothing!
CLICK HERE
TO LEARN MORE
---
Ancient Magic Talismans
Attract love, fame, fortune
& more with a Magic Spell Infused Talisman by Alizon.
For more info on Talismans:
CLICK HERE NOW!
I'd sincerely like to wish everyone a very happy Yuletide and a prosperous New Year during the forthcoming holiday season. The ancients celebrated Yule which occurs when the Sun enters Capricorn and marks the Winter Solstice. This is the time of the shortest day and longest night of the year.
The Sabbat of Yule is a celebration of the return of the light and has great significance for many pagans, druids, wiccans and adherents to earth based religions. The ancients believed that the Sun needed help to return, so bonfires would be lit to strengthen the Sun by sympathetic magic and show the way back. Yule is celebrated for 12 nights. Traditionally a Yule log would be lit and kept alight for 12 evenings to bring a prosperous new year.
Many of the traditions and symbols associated with the holiday of Christmas such as the burning of the Yule log, feasting, the hanging of boughs of holly, and mistletoe are derived from traditional Yule celebrations.
12 Things to do at Yule
Try to decorate your home with the traditional colours of red, green and white by bringing in fresh holly, mistletoe and garlands of ivy.
Find your own Yule log and decorate it with holly and ivy and carve a space in it to hold a small tealight candle that you can replace each evening for the 12 nights.
Make some warming mulled wine for guests by steeping orange and lemon slices, a cinnamon stick, cloves and brown sugar in simmering red wine.
Blend the following essential oils to use in an oil burner or to anoint candles with.
3 drops pine oil
2 drops myrrh oil
2 drops orange oil
2 drops frankincense oil
2 drops juniper oil
If you have an altar collect pines cones, holly, ivy to decorate it with for the season of Yule. Place a large red candle in the centre, surrounding by smaller gold candles and light each evening for the 12 nights.
Make your own Yuletide greetings cards, rather than buying the Christmas commercially produced and impersonal cards to send to loved ones.
Try to incorporate red and green foods in meals that you prepare for Yule. Beetroot, red peppers and tomatoes together with Brussels sprouts, cabbage and broccoli are the perfect base for many meals.
Make a Yuletide wreath to hang on your door using pine cones, holly, ivy and other greenery.
If you are having a Christmas tree place a five pointed star on top to represent the pentacle and acknowledgment of the power of Air, Earth, Fire, Water and Spirit.
Don't forget to feed the birds if you live in a place that has a harsh winter climate.
Donate some of your unwanted possessions such as clothing, unwanted gifts etc to those less fortunate.
Burn a large green candle each evening and allow the wax to melt onto a metal or foil tray. Each evening add a small bronze coin to the molten wax until at the end of the 12 nights all 12 coins are melded into the wax. Remove the wax and coins from the tray and bury in a garden. This should allow prosperity to flow to you over the coming 12 months.
To celebrate Yule for the full 12 nights make sure you have an enjoyable time and help out others, whether this is making and giving small gifts to loved ones, voluntary working or donating unwanted belongings to charity. The aim is to create as much love and light around you and giving to others is the very best way to do this. You can physically create light around yourself by decorating your home with festive lights and candles.
This year the Sabbat of Yule begins on December 21st in the northern hemisphere and coincidently the same date sees the magical evening of the Esbat of the Full Moon. This makes this special time even more exciting as both the Sun (male)and the Moon(feminine) are celebrated and their very different but potent power is available to utilize in effective Spell casting. It really is a rare and special event and one that you must take advantage of. Add to this the total lunar eclipse which occurs on the very same date and you have a magically rare and potentially life changing opportunity that cannot be equaled.
Both myself and my husband, Gray, will certainly be very busy on the lead up and during his special event but will be making time to help others. Gray has been working hard to put the finishing touches to his brilliant new website. I'm sure you'll love it!
I'd really like it if you could take time to look over Gray's website of
Power Spells. He, like me, is an expert Spell caster and has helped many people during his career.
Gray can add powerfully strong male energy to any Spell request you may have. Even if you have had me Spell cast for you before the male perspective can add a new dimension to your requests.
Yuletide Blessings of Love and Light
Alizon
Messages & Personal Premonitions




These messages and premonitions are born of insights that come to me about people in the world who are open and free to receive and send their spiritual energy.

Janice, Ohio, USA
Things will happen during the holidays that will make things easier for you.

Lucy Ho, Japan
The journey you are thinking of will come to pass next year.

Su, Birmingham, UK
Expect him to contact you after the New Year.

Offers and Discounts


This Yuletide's Special Offer

Using the special password, provided exclusively for Alizons Psychic Secrets Newsletter Subscribers, you can benefit from heavily discounted services and products direct from Alizon's website.
[PASSWORD: NEWSLETTER5]
This Yule offer can be found HERE.


---
Bi-Monthly Draw

This month's Draw Winner is:

HELEN, Rhode Island, USA
HELEN receives a powerful Spell Infused Pentagram for
protection, power and attraction.
---