Wish Spell

Here I can offer you the opportunity to have me, Alizon, White Witch and expert and experienced Spell caster personally cast your own powerful Wish Spell,
I am a real Witch, casting real Spells with real results. The Spell I will cast for you is designed to make any wish you have come true.  
I'm certain I can help in getting your desired outcome as I am expert at casting Spells that work with the Law of Attraction with amazing results.
This is the perfect custom Spell that allows any positive purpose request you have to become a reality. It literally is a Wish Come True Spell.
No matter, what you desire – so long as it is for a positive purpose – this Wish Spell will fit the bill. I will customize this Wish Spell to your specific needs, desires and requirements.
So, whatever it is you have been wishing, hoping and praying to have in your life now is the perfect opportunity to see it fulfilled.
Don't wait any longer. Act now to finally make your wish come true!
The Spell will be Thrice Cast which means casting it three times on one evening. This gives it extra strength and power for amazing results. 

---
Wish Spell Cast Not Once, Not Twice but Thrice Cast!
Cast 3 Times During One Evening for Extra Power
Wish Spell Thrice Cast
JUST $49.99
When purchasing this service from me you are assumed to have read my Terms and Conditions

After making payment Click Here to enter and submit your details on my Spell Details Form. You will be asked to provide:
Your name
Date of birth
Brief outline of desired outcome from the Spell
Once you have decided to have a Spell cast by me and I have all the details I need I will prepare to cast for you as soon as possible. I will send via email a full account of the Spell I will cast on your behalf.
I look forward to casting your Spell on your behalf. The moment I cast a Spell for you it immediately begins working on your request. After the Spell has been cast I will send you notification that I completed and cast your Spell.
Now you just need to expect the Magic to begin…
---
Having a Spell cast can bring miraculous results very swiftly and can literally change your destiny for the better.
If you have an interest in spirituality, are intrigued by astrology, fascinated by Tarot cards or captivated by Psychic abilities, then the next logical step is to look into the power of Magic.

Having a Spell cast is Magic you can believe in.

And even if you are slightly skeptical, uncertain or wary, powerful positive energies combined with expert Spell casting will soon have you convinced in the power of Magic.
Make My Wish Come True Spell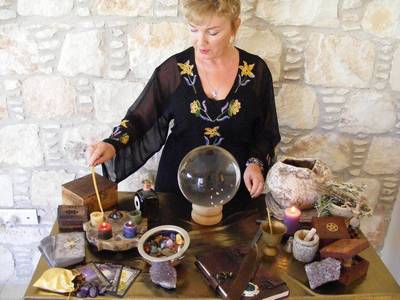 Your personal and individual Spell will be formulated, personalised and expertly cast by me using the relevant and appropriate ingredients to aid speedy manifestation to attract back your ex.
Your Spell will be cast in love and light, with harm to none and abiding by the with the Law of Attraction. It cannot backfire and does not bend the will of anyone.
The moment I cast a Spell for you it immediately begins working on your request
A number of factors need to be taken into consideration for Spells to work and help you

In its most basic form a Spell is a set of steps that uses a specific formula.

And just as conducting a scientific experiment, baking a cake or learning to drive all need a formula to follow then so does successful Spell casting.

Magic in its purest form is the manipulation and harnessing of specific energies combined with will, intent and action. The specific energies needed for Spells that work in the way they were intended need to be carefully put together.

A skilled and experienced Spell caster will have a wide knowledge of the energies contained in specific ingredients needed for Spells to work.

Energy exists in all things including thoughts, emotions and feelings along with tangible things such as humans, animals, plants etc.

Just like baking a wonderful, tasty and successful cake a Spell needs the correct ingredients in the correct amounts by using tools and utensils in the correct way.

I am an experienced Spell caster and have a wide knowledge of herbs, oils, crystals and other ingredients, their qualities, their energies and how to use them successfully.

I have a deep understanding of the power of colour, moon phases, solar phases, astrological matters and other natural phenomenon. I am also very skilled in the use of altar tools and am attuned to the elements of air, earth, fire and water.

Free Spell

Along with your Wish Come True Spell, I will also cast for you a Free Spell in the form of a Purifying Cleansing Spell, more commonly known as a Curse Removal Spell.
I will cast this free Spell on your behalf to clear any negative energies swiftly and allow the supportive influences and positive elements to act very quickly.
The free Spell allows you to be open and ready to receive your desired outcome to make your wish come true.
Cast 3 Times During One Evening for Extra Power
Wish Spell Thrice Cast
JUST $49.99
Did you love this page? Please share it with your friends!

The law requires me to state that the contents of this website are for entertainment purposes only.
Psychic, tarot and spell casting services cannot be a substitute for professional, legal,
medical, financial or psychiatric advice/care, where appropriate.
You must be at least 18 years old to make any purchase from me.

© Copyright All Original Content 2006 – 2017 Alizons-psychic-secrets.com. All Rights Reserved.
Reproduction in whole or in part without permission is not permitted.