Aquarius Predictions March 2016
Zodiac Astrology Horoscope
CUSTOM SPELL

If you feel that the Spells I am offering do not exactly match your situation then please, go ahead and choose a Custom Spell. I look carefully at your current circumstances alongside what you want to happen so that I can craft the perfect Spell just for you.
CUSTOM FULL MOON TRIPLE CAST
JUST $79.99
CUSTOM SPELL

If you feel that the Spells I am offering do not exactly match your situation then please, go ahead and choose a Custom Spell. I look carefully at your current circumstances alongside what you want to happen so that I can craft the perfect Spell just for you.
CUSTOM FULL MOON TRIPLE CAST
JUST $79.99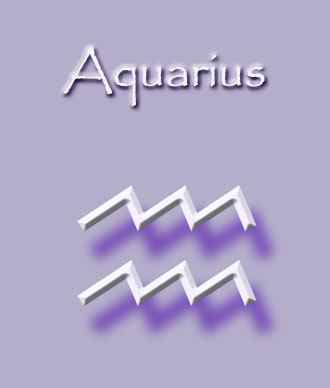 ---
Alizon - expert, experienced, skillful, knowledgeable...

The History of Spell Casting
Through the ages and within every culture older wise women have passed down their knowledge and skills of healing herbs, medicinal plants, phases of the moon and sun, the alignment of the stars and other natural phenomenon to younger generations.  

The crafting of ingredients, coupled with prayers, rhymes or chants (Spells) were sent out to the Universe to increase abundance, to bring love, to aid fertility and for protection.

I possess the knowledge, skill, expertise and experience to successfully cast Spells that work with the Universe to help you with your desires.

I am an experienced Spell caster of 40 years and have a wide knowledge of herbs, oils, crystals and other ingredients, their qualities, their energies and how to use them successfully.

I have a deep understanding of the power of colour, moon phases, solar phases, astrological matters and other natural phenomenon. I am also very skilled in the use of altar tools and am attuned to the elements of air, earth, fire and water.

REVIEWS


FAQ

---
FULL MOON TRIPLE CAST
MONEY SPELL
JUST $79.99
FULL MOON TRIPLE CAST
MONEY SPELL
JUST $79.99
FULL MOON TRIPLE CAST
MONEY SPELL
JUST $79.99
When purchasing this service from me you are assumed to have read my Terms and Conditions

After making payment Click Here to enter and submit your details on my Spell Details Form. You will be asked to provide:
Your name
Date of birth
Brief outline of desired outcome from the Spell
Once you have decided to have a Spell cast by me and I have all the details I need I will prepare to cast for you as soon as possible. I will send via email a full account of the Spell I will cast on your behalf.
I look forward to casting your Spell on your behalf. The moment I cast a Spell for you it immediately begins working on your request. After the Spell has been cast I will send you notification that I completed and cast your Spell.
Now you just need to expect the Magic to begin…
Did you love this page? Please share it with your friends!

The law requires me to state that the contents of this website are for entertainment purposes only.
Psychic, tarot and spell casting services cannot be a substitute for professional, legal,
medical, financial or psychiatric advice/care, where appropriate.
You must be at least 18 years old to make any purchase from me.

© Copyright All Original Content 2006 – 2017 Alizons-psychic-secrets.com. All Rights Reserved.
Reproduction in whole or in part without permission is not permitted.