Taurus Sex & How to Seduce a
Taurus Man or Woman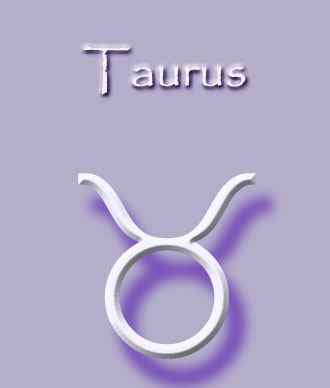 Taurus Sex
Touching and feeling are very important to the Taurus lover. Of all the five senses their sense of touch is the most refined. And as Venus rules the Star Sign of Taurus it means they are naturally drawn to love and beauty.
As a Taurean you are very physical and sensual and class romance and sexual pleasure together. You cannot imagine one without the other and therefore frown upon meaningless casual sex. Tried and tested methods of love making work best for you and plenty of touching and caressing. You love to be caressed but also love to caress a lover. For you love making is a joint partnership with no room for selfishness.

Taurus Love & Relationships
If you are a Taurus lover…
As a Taurus from the element of earth you can be very possessive or jealous of your lover. You worked incredibly hard to win your prize and do not want others to steal your lover away. A lover to you is your most valuable possession and you do like your possessions.
To be loved by you, Taurus is to feel the kind of warmth, security and stability that almost everyone craves.
On the downside some Star Signs see you as too staid and stable and lacking excitement but on the whole most Star Signs would be delighted to be loved by you.
If you have a Taurus lover…
To keep your Taurus lover happy, secure and satisfied you'll need to provide the security and stability they crave. You'll need to convince them that you have only got eyes for them and no one else.
To be loved by a Taurean is to be truly loved indeed. Taureans are not particularly romantic in the traditional sense but what they lack in red roses and candlelit dinners they make up for by always being there for you come what may. You can depend on Taurus totally.
You are very lucky to be loved by a Taurus – make sure you appreciate them and show them in words and actions.
If you want a Taurus lover…
You may have to use considerable determination and perseverance to catch the eye of a Taurean and more so to keep them interested. As one night stands and casual affairs don't interest the Taurean you'll need to concentrate on becoming firm friend's first and lovers later.
If you want to attract a Taurus lover you'll need to be a real beauty – both inside and out. You will need to keep your appearance impeccable and pay attention to nicely groomed nails and hair. You'll also need to have your feet firmly on the ground. Taureans don't relate well to dreamers or lovers with their heads in the clouds.
Try wearing something in the colour brown to attract their attention. Because of its earthy tones brown is very appealing to a Taurus lover. Also clothing with a sensitive touch will be very sensuous to a Taurus. Fabrics such as satins, silks, velvet and chenille are very appealing to a Taurus lover. Earthy, musky perfumes will also help attract a Taurus lover.

Love Spells that Work!
Whatever your current situation a powerful Love Spell will help you find, attract, gain commitment, or reunite with your true love.

---
The law requires me to state that the contents of this website are for entertainment purposes only.
Psychic, tarot and spell casting services cannot be a substitute for professional, legal,
medical, financial or psychiatric advice/care, where appropriate.
You must be at least 18 years old to make any purchase from me.

© Copyright All Original Content 2006 – 2016 Alizons-psychic-secrets.com. All Rights Reserved.
Reproduction in whole or in part without permission is not permitted.