Taurus Sex and Seduction Techniques

In Taurus sex, touching and feeling are very important to the Taurus lover. Of all the five senses their sense of touch is the most refined. And as Venus rules the Star Sign of Taurus it means they are naturally drawn to love and beauty.
If you are enticed by sex with a Taurus and you either have, or want to have, a Taurus lover and learn some seduction techniques then you need to be aware of their sensuality.

Both Taurus men and Taurus women are very are very physical and sensual and class romance and sexual pleasure together. They cannot imagine one without the other and therefore frown upon meaningless casual sex.
Tried and tested methods of love making work best for the Taurus lover with plenty of touching and caressing. They love to be caressed but also love to caress a lover. For them Taurus sex is a joint partnership with no room for selfishness.
As Taurus is from the element of earth they can be very possessive or jealous of a lover.  A lover to them is their most valuable possession and they do like their possessions.
To be loved by a Taurus lover and to share Taurus sex is to feel the kind of warmth, security and stability that almost everyone craves.
On the downside some Star Signs see them as too staid and stable and lacking excitement but on the whole most Star Signs would be delighted to be loved by a Taurus lover.
If you have a Taurus lover…
To keep your Taurus lover happy, secure and satisfied you'll need to provide the security and stability they crave. You'll need to convince them that you have only got eyes for them and no one else.
To be loved by a Taurean is to be truly loved indeed. Taureans are not particularly romantic in the traditional sense but what they lack in red roses and candlelit dinners they make up for by always being there for you come what may. You can depend on a Taurus lover totally.
You are very lucky to be loved by a Taurus – make sure you appreciate them and show them in words and actions.
If you want a Taurus lover…
If you want to attract a Taurus lover and share Taurus sex you'll need to use considerable determination and perseverance to catch the eye of a Taurean and more so to keep them interested. As one night stands and casual affairs don't interest the Taurean you'll need to concentrate on becoming firm friend's first and lovers later.
If you want to attract a Taurus lover you'll need to be a real beauty – both inside and out. You will need to keep your appearance impeccable and pay attention to nicely groomed nails and hair. You'll also need to have your feet firmly on the ground. Taureans don't relate well to dreamers or lovers with their heads in the clouds.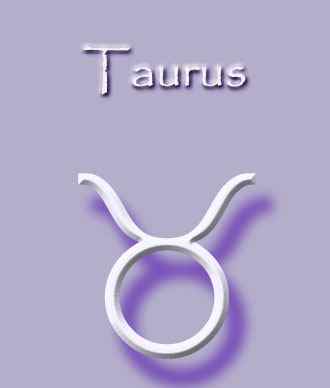 Try wearing something in the colour brown to attract their attention. Because of its earthy tones brown is very appealing to a Taurus lover.
Also clothing with a sensitive touch will be very sensuous to a Taurus.
Fabrics such as satins, silks, velvet and chenille are very appealing to a Taurus lover. Earthy, musky perfumes will also help attract a Taurus lover.
---
Taurus Sex Spell Casting

There is simply no better way of attracting, keeping, reuniting with or committing to a Taurus lover than having a Spell cast.

If you have an interest in spirituality, are intrigued by astrology, fascinated by Tarot cards or captivated by Psychic abilities, then the next logical step is to look into the power of Magic.

And even if you are slightly skeptical, uncertain or wary, powerful positive energies combined with expert Spell casting will soon have you convinced in the power of Magic.

I ensure that my all my Spells are cast, with harm to none and DO NOT bend the will of anyone.

Very powerful and specific energies relating to the star sign of Taurus are used in the Spell casting process. This enables a powerful message and intention to reach your Taurean's heart and soul very quickly.
---
Not Once, Not Twice but Thrice Cast!
Cast 3 Times During One Evening for Extra Power
Taurus Spell Thrice Cast
JUST $49.99
When purchasing this service from me you are assumed to have read my Terms and Conditions

After making payment Click Here to enter and submit your details on my Spell Details Form. You will be asked to provide:
Your name
Date of birth
Brief outline of desired outcome from the Spell
Once you have decided to have a Spell cast by me and I have all the details I need I will prepare to cast for you as soon as possible. I will send via email a full account of the Spell I will cast on your behalf.
I look forward to casting your Spell on your behalf. The moment I cast a Spell for you it immediately begins working on your request. After the Spell has been cast I will send you notification that I completed and cast your Spell.
Now you just need to expect the Magic to begin…
---
The Magical Power of the Solar Eclipse
August 21 2017
The Solar Eclipse coincides with the New Moon on August 21 2017. Don't miss out on this powerful and potent time for Spell casting for new opportunities and fresh starts in luck, love, money and success!

Did you love this page? Please share it with your friends!

The law requires me to state that the contents of this website are for entertainment purposes only.
Psychic, tarot and spell casting services cannot be a substitute for professional, legal,
medical, financial or psychiatric advice/care, where appropriate.
You must be at least 18 years old to make any purchase from me.

© Copyright All Original Content 2006 – 2017 Alizons-psychic-secrets.com. All Rights Reserved.
Reproduction in whole or in part without permission is not permitted.