Scorpio

Sex and Seduction Techniques



Scorpio sex is a fascinating topic especially if you either have, or want to have, a Scorpio lover and learn some seduction techniques.  Both Scorpio men and Scorpio women have strong sexual desires and need partners that can satisfy their lustful, passionate and impulsive urges.
Of all the Star Signs of the Zodiac by far the most notorious sexy, seductive and scintillating are Scorpio lovers.
Sex with a Scorpio is always satisfying as they are skilled at love making and take great pleasure in satisfying a love partner. A partner in turn will need to keep up with a Scorpio lover and ensure that they are satisfied too.

Both Scorpio men and Scorpio women are intense, deep and secretive. Their intensity and hidden secrets can be too much for some other Star Signs to cope with. Add to this a tendency to be quick to anger, a jealous streak and moods swinging from high to low, it is a wonder anyone can cope with a Scorpio.
Scorpions normally have many love partners before settling into a committed relationship and even then they are prone to cheating.
They can be incredibly caring, loyal, faithful and devoted to the right partner – but finding them is the problem.
Scorpions won't allow a love partner to dominate them and will need to be the strongest and most forceful in the relationship. They need to be boss and won't accept a lesser position.
If you have a Scorpio lover…
If you have a Scorpio lover you will know that sex with a Scorpio can be incredible. To keep your Scorpio lover happy, secure and satisfied you'll need to give them constant reassurance that you only have eyes for them.
Renowned for their jealous and possessive nature Scorpions are very insecure when it comes to love partners. Conversely, although they demand total faithfulness from you they do have a tendency to stray, if you don't keep them stimulated and interested.
You will need to keep up with them in the bedroom if you are to keep your Scorpio lover. Scorpios are very demanding sexually and you'll need to satisfy them or they may seek satisfaction elsewhere.
If you want a Scorpio lover…
If you want to attract a Scorpio lover and share Scorpio sex you'll need to display an air of mystery. You'll need to stimulate their curiosity by appearing mysterious and enigmatic. Scorpions are very curious and if they feel you have some intriguing secrets they'll find you irresistible.
Scorpions are very seductive so you won't need to seduce them. Allow them to seduce you.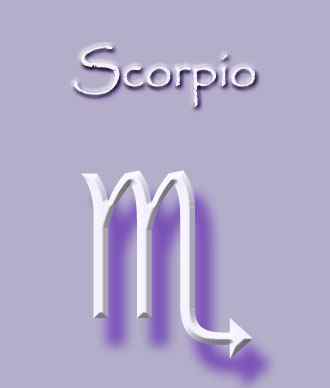 Try wearing something in the colour dark blue to attract their attention. Blue is the colour of communication and is very attractive to the Scorpion.
Seeing you wearing this colour will immediately catch their eye and they will want to know what you have to say.
Scorpions are very sensitive to aromas and are stimulated by fragrances containing seductive and sexy scents such as jasmine, ylang ylang and rose.
---
Scorpio Sex Spell Casting

There is simply no better way of attracting, keeping, reuniting with or committing to a Scorpio lover than having a Spell cast.

If you have an interest in spirituality, are intrigued by astrology, fascinated by Tarot cards or captivated by Psychic abilities, then the next logical step is to look into the power of Magic.

And even if you are slightly skeptical, uncertain or wary, powerful positive energies combined with expert Spell casting will soon have you convinced in the power of Magic.

I ensure that my all my Spells are cast, with harm to none and DO NOT bend the will of anyone.

Very powerful and specific energies relating to the star sign of Scorpio are used in the Spell casting process. This enables a powerful message and intention to reach your Scorpion's heart and soul very quickly.
---
Not Once, Not Twice but Thrice Cast!
Cast 3 Times During One Evening for Extra Power
Scorpio Spell Thrice Cast
JUST $49.99
When purchasing this service from me you are assumed to have read my Terms and Conditions

After making payment Click Here to enter and submit your details on my Spell Details Form. You will be asked to provide:
Your name
Date of birth
Brief outline of desired outcome from the Spell
Once you have decided to have a Spell cast by me and I have all the details I need I will prepare to cast for you as soon as possible. I will send via email a full account of the Spell I will cast on your behalf.
I look forward to casting your Spell on your behalf. The moment I cast a Spell for you it immediately begins working on your request. After the Spell has been cast I will send you notification that I completed and cast your Spell.
Now you just need to expect the Magic to begin…
---
Did you love this page? Please share it with your friends!

The law requires me to state that the contents of this website are for entertainment purposes only.
Psychic, tarot and spell casting services cannot be a substitute for professional, legal,
medical, financial or psychiatric advice/care, where appropriate.
You must be at least 18 years old to make any purchase from me.

© Copyright All Original Content 2006 – 2017 Alizons-psychic-secrets.com. All Rights Reserved.
Reproduction in whole or in part without permission is not permitted.