Scorpio Sex & How to Seduce a
Scorpio Man or Woman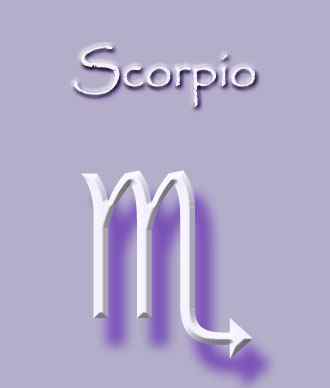 Scorpio Sex
Of all the Star Signs of the Zodiac by far the most notorious sexy, seductive and scintillating lovers are Scorpions.
If you are a Scorpion you already know that you have strong sexual desires and need partners that can satisfy your lustful, passionate and impulsive urges.
You are skilled at love making and take great pleasure in satisfying a love partner. They in turn will need to keep up with you and ensure that you are satisfied too.

Scorpio Love & Relationships
If you are a Scorpio lover…
As a Scorpio lover you are intense, deep and secretive. Your intensity and hidden secrets can be too much for some other Star Signs to cope with. Add to this a tendency to be quick to anger, a jealous streak and moods swinging from high to low it is a wonder anyone can cope with you.
Scorpions normally have many love partners before settling into a committed relationship and even then they are prone to cheating.
You can be incredibly caring, loyal, faithful and devoted to the right partner – but finding them is the problem.
You won't allow a love partner to dominate you and will need to be the strongest and most forceful in the relationship. You need to be boss and won't accept a lesser position.
If you have a Scorpio lover…
To keep your Scorpio lover happy, secure and satisfied you'll need to give them constant reassurance that you only have eyes for them. Renowned for their jealous and possessive nature Scorpions are very insecure when it comes to love partners. Conversely, although they demand total faithfulness from you they do have a tendency to stray if you don't keep them stimulated and interested.
You will need to keep up with them in the bedroom if you are to keep your Scorpio lover. Scorpios are very demanding sexually and you'll need to satisfy them or they may seek satisfaction elsewhere.
If you want a Scorpio lover…
If you want to attract a Scorpio lover you'll need to display an air of mystery. You'll need to stimulate their curiosity by appearing mysterious and enigmatic. Scorpions are very curious and if they feel you have some intriguing secrets they'll find you irresistible.
Scorpions are very seductive so you won't need to seduce them. Allow them to seduce you.
Try wearing something in the colour dark blue to attract their attention. Blue is the colour of communication and is very attractive to the Scorpion. Seeing you wearing this colour will immediately catch their eye and they will want to know what you have to say.
Scorpions are very sensitive to aromas and are stimulated by fragrances containing seductive and sexy scents such as jasmine, ylang ylang and rose.

Love Spells that Work!
Whatever your current situation a powerful Love Spell will help you find, attract, gain commitment, or reunite with your true love.

---
The law requires me to state that the contents of this website are for entertainment purposes only.
Psychic, tarot and spell casting services cannot be a substitute for professional, legal,
medical, financial or psychiatric advice/care, where appropriate.
You must be at least 18 years old to make any purchase from me.

© Copyright All Original Content 2006 – 2016 Alizons-psychic-secrets.com. All Rights Reserved.
Reproduction in whole or in part without permission is not permitted.