Protection Spell Ingredients…
Spell Casting by Alizon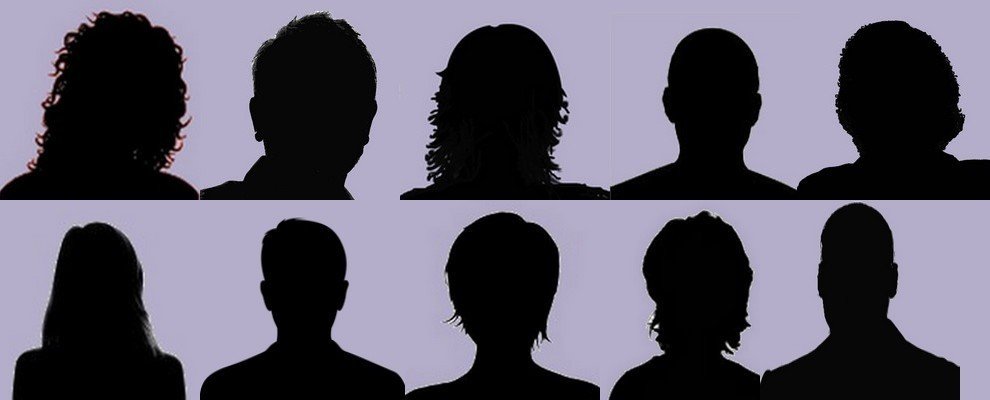 ---
Alizon - expert, experienced, skillful, knowledgeable...

---
FAQ about Spells and Spell Casting

Read through the frequently asked questions.
Here are the ingredients I use for a Protection Spell. This is, in my opinion, the best White Magic Spell for Protection.
Ingredients
The Crystals, wild herbs and other ingredients I use for casting your Strong Protection Spell are chosen for their potent magical properties and positive energies. All the wild herbs, wild flowers and tree barks are ethically gathered at peak potency and all Crystals are selected for their powerful energies.
I use a minimum of 21 ingredients for this White Magic Spell.
All the ingredients I use to formulate your personal Protection Spell are carefully gathered, ritually blessed, charged and prepared personally by me during the appropriate Magical Lunar Phases.
The Crystals I use are selected by me for the appropriate energies to correspond with your desire. Before placing upon my Altar I cleansed the Crystals outdoors under the light of a Full Moon to gather full potency. The other ingredients including herbs, wild flowers, barks etc are put together with your specific desire in mind.
For your individual and personal Spell for Protection I use the following ingredients:
Crystals
Crystals and Gemstones have been used for healing and magical purposes for thousands of years. They have the ability to soak up and hold onto energies. This makes them the perfect tools for healing and magic workings. I use the following Crystals in a Protection Spell;
Amber
Amber is known for its magical properties and when placed on an Altar it increases the effectiveness of White Magic.
Jet
Jet is an excellent absorber of negative energy. It also strengthens a Magic Spell.
Amethyst
Amethyst is a very spiritual Crystal and is perfect for all round healing and cleansing. It removes negativity.
Blue Lace Agate
Blue Lace Agate is one of the most useful healing Crystals as it associated with healing of all kinds and added to other Crystals will bring an all round gentle healing.
Azurite
Azurite strengthens Psychic and healing ability and is very calming and soothing.
Clear Quartz
Clear Quartz is used in manifestation Spells. It increases the power of anything that it is placed near to, enhances all White Magic Spell work. It amplifies all other magic workings.
Tiger's Eye
Tiger's Eye is very grounding and protecting.
Herbs
In the use of White Magic certain herbs and plants are prized for the special range of Magical and potent properties. I use the following Herbs in a Protection Spell;
Rosemary
Rosemary was burnt at shrines in Ancient Greece to drive away evil spirits and illnesses. It is used today to purify and cleanse.
Sage
Sage is used to purify and cleanse, ridding negative energies and promoting positive ones.
Thyme
The Ancients believed Thyme could restore physical vigour and relieve melancholy. Today it is used in Spells to encourage strength.
Lavender
Lavender is very cleansing, protective and strengthening. It is used in all positive magic for manifestation and fertility.
Bay Laurel
Bay Laurel is one of the very best protection and purification herbs. The Oracle of Delphi, is said to have chewed bay leaves as part of the ritual to foresee the future. It gives strength to other ingredients and to the subject of the Magic Spell.
Oil
From the most ancient times fragrant oils have been prized for their power for love, health, peace and prosperity. I use fragrant oils for dressing candles and anointing Altar tools to banish negative energies and attract only positive energies.
I use a blend of Bergamot, Cypress and Myrrh Oil in a Protection Spell. All these oils individually and especially combined are associated with protection.
Candles
I use candles of the colour Green, Yellow and Purple in a Protection Spell.
Green relates to the physical, Yellow to the mind and Purple to Spirituality. Thus allowing healing to the body, mind and soul.
Blessed Water
I use spring water from the White Mountains, here on the Greek Island of Crete, which I use to infuse tree bark, plants, wild flowers or herbs. Depending on the season and ethical harvesting, I use Jasmine flowers, Rose petals, Orange blossom, Almond blossom, Lavender, Honeysuckle, Anemones and Iris. I also use Eucalyptus leaves, Olive leave and Vines leave. The fragrant blend is then used to bless my Altar and the other ingredients I use in your Magic Spell.
Tarot Card
I use the Tarot cards of both The Emperor and The Empress in a Protection Spell.
The Emperor is associated with strong masculine and fatherly protection. The Empress Tarot card is associated with feminine and motherly protective energies.
Sigil
On the evening before I cast your Spell I pre prepare your personal Sigil (your magical signature, derived from the numerological correspondences to your name). I will trace a copy of your Sigil onto a single piece of biodegradable, recycled paper.
I will fold the paper three times, place it outdoors on my outdoor shrine in my garden after dusk. I then call upon the elements of Air, Fire, Earth and Water, represented by an incense stick, a lit candle, a small container of salt and one of water.
I then place an Amethyst Crystal cluster onto the folded paper to act not only as a paperweight but also more importantly as a receptor for the Moon's energy. I leave the paper with the Amethyst upon it overnight. It is a combination of the Amethyst's cleansing and healing vibrations, your personal Sigil representing your energies, the power of the Elements and the Moon's potent power that will allow elemental balance within you.
I retrieve your Sigil upon the paper the following morning and in the case of a Protection Spell
Bury it in the earth to increase the element of Earth in you.
Burn it with the flame of a candle to increase the element of Fire in you.
Shred it and throw to the wind to increase the element of Air in you.
Place in my chalice of water to dissolve to increase the element of Water in you.
The following morning, you may feel a little different. This usually manifests itself in feelings of elation, peacefulness or enthusiasm for your day ahead. You will be inspired with intuitive ideas via the element of Air, you will be motivated to take positive action on these ideas via the element of Fire, you will take the practical steps to achieve these actions via the element of Earth and be emotionally satisfied with the results you achieve via the element of Water.
That same day I will gather all the ingredients I need, prepare my Altar accordingly and cast your Protection Spell.
To find out more about my Protection Spells and how you can get a FREE spell see my Protection Spells page.
---
The law requires me to state that the contents of this website are for entertainment purposes only.
Psychic, tarot and spell casting services cannot be a substitute for professional, legal,
medical, financial or psychiatric advice/care, where appropriate.
You must be at least 18 years old to make any purchase from me.

© Copyright All Original Content 2006 – 2017 Alizons-psychic-secrets.com. All Rights Reserved.
Reproduction in whole or in part without permission is not permitted.