Healing Crystals

---
Alizon - expert, experienced, skillful, knowledgeable...

The History of Spell Casting
Through the ages and within every culture older wise women have passed down their knowledge and skills of healing herbs, medicinal plants, phases of the moon and sun, the alignment of the stars and other natural phenomenon to younger generations.  

The crafting of ingredients, coupled with prayers, rhymes or chants (Spells) were sent out to the Universe to increase abundance, to bring love, to aid fertility and for protection.

I possess the knowledge, skill, expertise and experience to successfully cast Spells that work with the Universe to help you with your desires.

I am an experienced Spell caster of 40 years and have a wide knowledge of herbs, oils, crystals and other ingredients, their qualities, their energies and how to use them successfully.

I have a deep understanding of the power of colour, moon phases, solar phases, astrological matters and other natural phenomenon. I am also very skilled in the use of altar tools and am attuned to the elements of air, earth, fire and water.

REVIEWS


FAQ

---
Everyday uses for Healing Crystals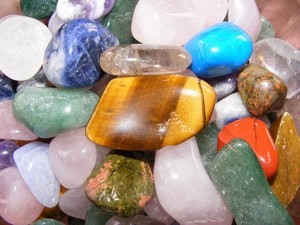 If you're anything like me, once you have chosen one Crystal and have witnessed just what amazing things simple gem stones can do for you then you'll want to increase your Crystal collection.
You can use them in a variety of ways. Just having gem stones around you, your home or your office will always have a positive influence. Healing Crystals can be used for healing as in Crystal therapy with corresponding chakra cleansing or can be used in Magic Spells, or simple meditation.

How to use Healing Crystals
Your Home
Place a Quartz cluster near your computer to absorb unwanted energies.
Use Citrine in your office or study to aid better concentration.
Place a large Amethyst cluster on the bedside table of a child who suffers nightmares.
Use Rose Quartz in any room to foster loving, harmonious relationships.
Meditation
A Crystal can help with meditation especially for specific problems.
Rose Quartz is perfect for love or relationship issues.
Amethyst is an ideal stone to increase your psychic ability.
Clear Quartz gives better insight and clarity.
Smoky Quartz can help you see past anything clouding the real issue.
Carry or Wear
Wear or carry the relevant stone you need in jewellery or carry it in your pocket or purse.
Body Layouts
Experiment with laying gem stones on and around your body as you lie on the bed or floor.
Magic Rituals
Gaining knowledge about the spiritual properties and magical meanings of Gem stones will help you with your own Magic Spells and rituals.

The use of crystals, their crystal meanings and what they represent are very important in my  Magic Spell Casting to change destiny for the better!!!

Did you love this page? Please share it with your friends!

The law requires me to state that the contents of this website are for entertainment purposes only.
Psychic, tarot and spell casting services cannot be a substitute for professional, legal,
medical, financial or psychiatric advice/care, where appropriate.
You must be at least 18 years old to make any purchase from me.

© Copyright All Original Content 2006 – 2017 Alizons-psychic-secrets.com. All Rights Reserved.
Reproduction in whole or in part without permission is not permitted.