Dream Dictionary E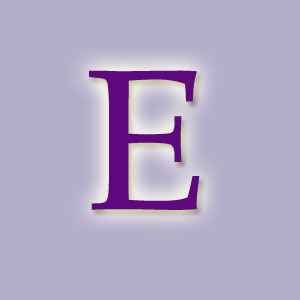 Find out about the meaning of dreams starting with the letter E from this Dream Dictionary E page.
Eagles
Dreaming about an eagle means that you will be flying high in your career and soaring above your rivals and competitors. To dream of an eagle before a job interview is a very good omen.
Earth
The dream meaning connected with the planet earth relates to major achievements and accomplishments. To dream of the earth is a very good omen and shows that great success is awaiting you.
Earthquake
Dreaming of an earthquake represents major and dramatic changes. It can show that you feel particularly vulnerable at the prospect of changes that are being imposed upon you. It can show the breakup of a long term relationship or the unexpected ending of a job.
Easter
Dreaming about Easter suggests the ending of the old and embarking on the new. Things that have naturally come to an end must be put behind you to allow room for new opportunities to flow to you.
Eclipse
Dreaming about a solar eclipse indicates that your energy levels may be dipping. You may need to find time to revitalise and invigorate to recharge your physical energy.
In dream analysis to dream about a lunar eclipse represents your emotions and feelings. You may be reluctant to seek solace, advice and guidance about something that has been worrying you.
Ecstasy
In dream analysis to experience feelings of ecstasy in a dream shows that you are striving to reach goals you have set yourself. Your determination and willingness to work hard to achieve them will allow you the success you want.
Eel
Dreams involving eels often show that you have found yourself in a tricky situation, not of your choosing. No matter how you try to get out of this situation someone is going to have hard feelings against you. You are in a lose lose position.
Eggs
In dream analysis dreaming about an egg or eggs indicates a strong need to protect yourself. This can be from a physical threat but most likely it suggests an attack on your pride, feelings and emotions. You may be being overly sensitive to the criticisms of others and should find ways to shield yourself from this.
Electrocution
In dream analysis to dream about being electrocuted or witnessing an electrocution suggests that you are about to receive some shocking news.
Elephant
The dream meaning of an elephant or elephants suggests a need to be strong, steady and determined. It shows that you may need to use all your strength to attain a goal.
In dream analysis dreaming about elephants can also mean that you are being remembered by someone from your past and that they want to get in touch with you.
Elevator
The dream meaning of an elevator means that things will begin to improve for you. This can relate to a new relationship, career promotion or business success. Dreaming about an elevator is a very good omen.
However if you dream about being trapped in an elevator the dream meaning signifies a major setback in your love life, career or business aspirations.
Eleven
The meaning of dreams connected to the number 11 and to 111 relates to messages coming to you from Spirit. The message may be well hidden and so you will need to seek it out by looking for signs of the number eleven in your waking hours.
Elvis
Dreaming about Elvis Presley can have a number of meanings. Firstly it can mean that you are out of step and out of tune with some aspect of your life. It can also be a warning to you not to over indulge. But the most likely meaning of dreams connected to Elvis is concerned with gifts and talents being used wisely.
Embarrassment
In dream interpretation to feel embarrassment in a dream relates to fears you have involving you being judged, assessed or tested.
Engagement
The dream meaning of your own engagement shows that you are ready to make positive changes in your life.
Envy
In dream analysis to feel envious of others in a dream shows that you feel inadequate and unworthy. You may feel you are under attack and the victim of malicious gossip.
Eucalyptus
To dream about a eucalyptus tree or taste the flavour of eucalyptus suggests a reluctance to communicate your strong feelings about someone or something.
Exorcism
In dream interpretation to dream that you are being exorcised or you are witnessing someone else being exorcised suggests that you are ready to face your responsibilities and own up to some wrongdoing.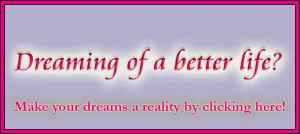 ---
Client Reviews


Christine from Stamford, Connecticut, USA

"Hi Alizon! Thank you for another GREAT Casino win! after casting me a Money Spell."
Thomas from Muir, Switzerland

"You cast a Money Spell for me. My turnover increased 70% during the last three months! You helped me in a great way."
Terrence from Sacramento, California USA
"I wanted to thank you for the Money Spell you cast for me. I have seen immediate results and look forward to the continuous positive energy. Blessings to you."
Alexa Aurora, Colorado USA
"Hi! Again, thank you for all your work on the Money Spell. There have been amazing positive energies flowing around my finances already."
Judith from Wrexham, North Wales, UK
"I just wanted to thank you for casting the Full Moon Triple Cast Love Spell from the bottom of my heart. I know the full moon can be powerful but I didn't expect such great results so soon."
Charles from Smithfield, Queensland, Australia
"Thank you so much for the amazing and fantastic extreme success you had in the Return Lover Spell you did. Within 24hrs my ex contacted me and wanted to see me straight away. I could not believe it. It was amazing."
Lynne from Topeka, Kansas, USA
"You cast an Attraction Spell for me. It took several weeks to work, but when it did, it worked like ... well like magic! I have found the most wonderful, perfect, man in the world for me!"
Graham from Dartmouth, Nova Scotia, Canada
"Just one word – UNBELIEVABLE!!! The reaction I got just days after you cast the Sex Spell was incredible."
Nina from Picton, NSW, Australia
"I just wanted to share with you the best news ever! Your Fertility Spell worked! I've waited so long for this to happen and I'm over the moon. Thank you so much Alizon."
Yvette from Singapore
"The Psychic Ability Spell you cast has begun to work. I can sense the connections with spirit much stronger than before. I have been more and more sensitive to other "beings" around me also."

The law requires me to state that the contents of this website are for entertainment purposes only.
Psychic, tarot and spell casting services cannot be a substitute for professional, legal,
medical, financial or psychiatric advice/care, where appropriate.
You must be at least 18 years old to make any purchase from me.

© Copyright All Original Content 2006 – 2017 Alizons-psychic-secrets.com. All Rights Reserved.
Reproduction in whole or in part without permission is not permitted.